The day a robot landed at Haileybury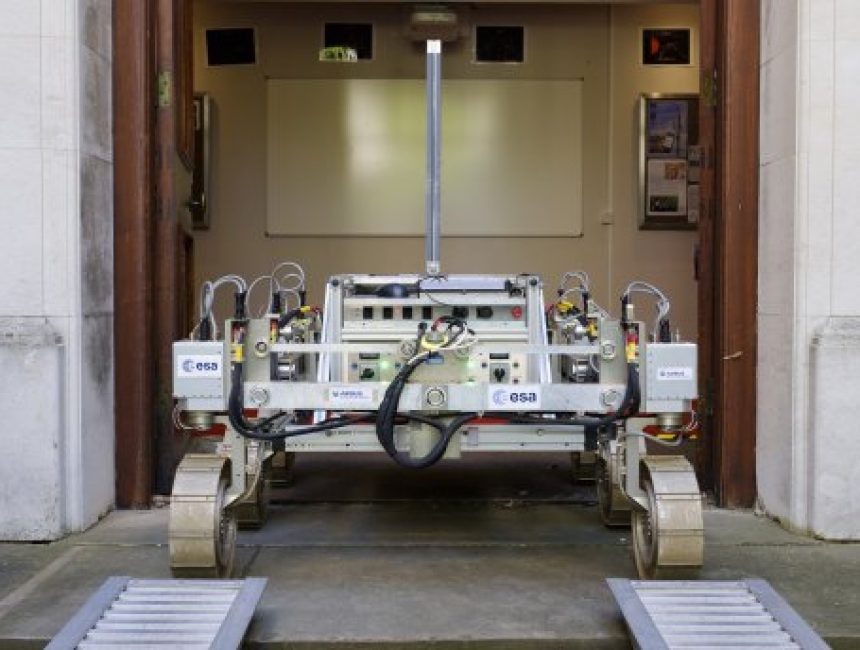 Pupils had a science lesson that was out of this world when a robot destined for Mars landed at Haileybury at the end of the Summer Term.
A UK Mars Rover prototype called Bridget was the star of our STEM Challenge 2017, a space themed competition which saw Year 5 children from 16 schools competing in science, technology, engineering and maths challenges.
These included filtering water found on Mars and landing a mini Mars Rover (in the form of an egg) safely on the ground without cracking.  
The star of the show was Bridget (pictured), who was lent to Haileybury for the day by Airbus Defence & Space in Stevenage. Bridget has been developed as part on an exciting mission to send a robot to Mars in 2020 to look for signs of life.
A big well done to all of the schools who took part: Aldwickbury, Bedford Girls, Charlotte House, Duncombe, Heath Mount, Holmwood, Keble, Lochinver, Lockers Park, Manor Lodge, Norfolk House, Old Buckenham Hall, Orley Farm, St Joseph's in the Park, The Cavendish and Coopersale.
Congratulations to the overall winner, Charlotte House Prep School, as well as to Keble Prep who came second, and Holmwood House Prep School who came third.
The Charlotte House team was awarded the 'Harvey Woodburn Trophy', which honours two former Haileybury STEM teachers – Dr Duncan Harvey and Mr Roger Woodburn – who devoted many years of their lives to teaching pupils.