The 78th Madrigals Concert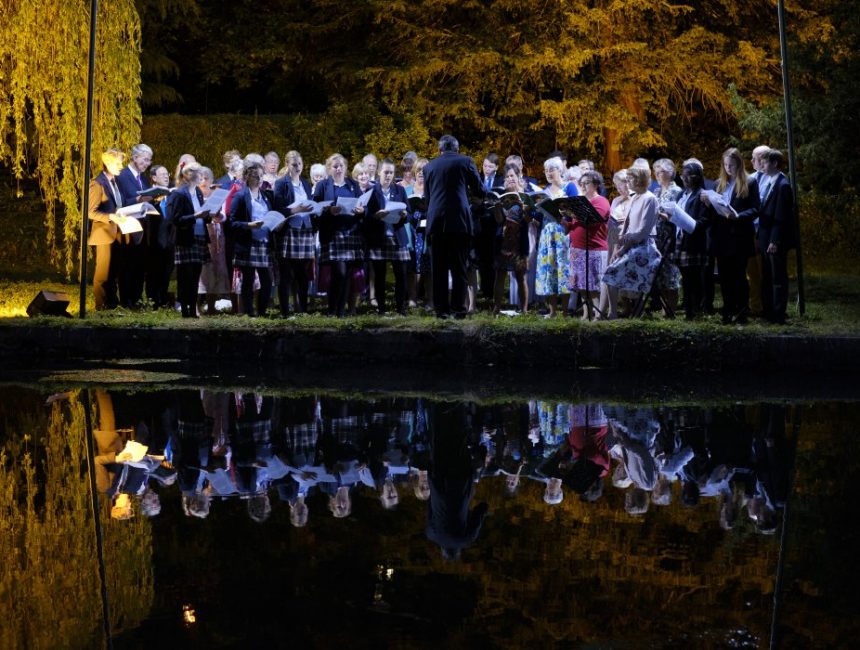 Well done to everyone who contributed to the 78th Madrigals Concert and made it such a beautiful occasion.
The annual event, which took place on Friday evening (15 June), saw the Haileybury Madrigal Society and Haileybury Chamber Choir performing on one of the islands at Amwell Pool, Great Amwell. 
The music drifted across the water to the audience sitting on the banks, creating a wonderful ambience. 
A variety of pieces were performed, including of course madrigals – songs peformed without musical instruments with singers singing different notes at the same time.