Superb rugby event at Allianz Park topped off with 1st XV 36-5 win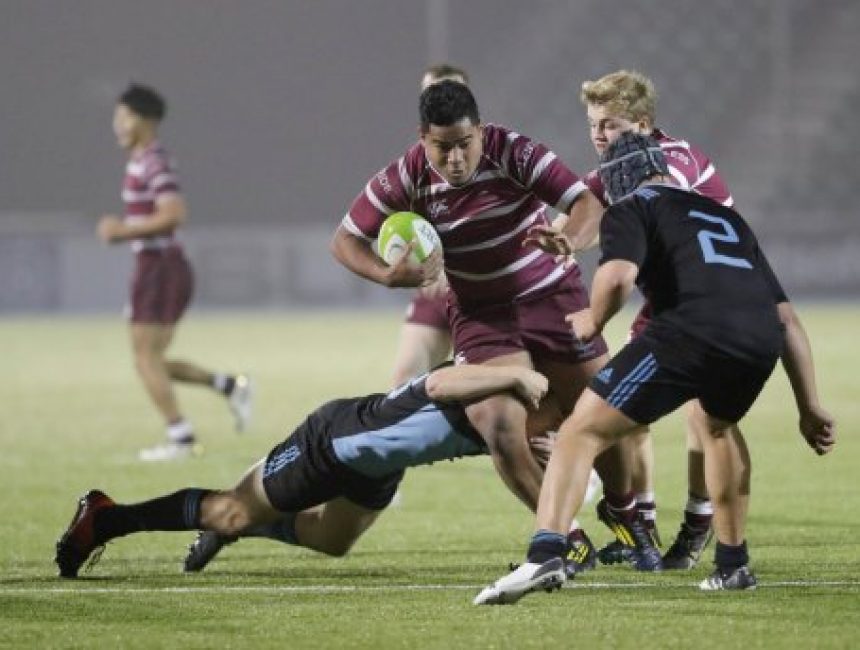 The game of rugby was celebrated last night with a fantastic festival at Allianz Park, home to Saracens Rugby Club.
Numerous supporters from the Haileybury community and a variety of other schools lined the stands of the famous stadium, cheering and helping to create a wonderful atmosphere.
First up was an U11 boys' round robin style tournament, with teams from Caldicott, Chesham Prep, Gayhurst, Heath Mount, Lochinver House, St Benedict's, St John's and The Beacon schools.
As well as gaining vital match experience in a stadium setting, the U11 players also had the chance to go behind the scenes and look around the Saracens dressing room.
Then it was time for an exciting fixture between Haileybury's 1st XV and Eton's 1st XV (pictured). This was the first-ever encounter between the two teams.
Eton proved to be a strong side but as the game went on Haileybury scored some brilliant tries and the end result was 36-5.
Congratulations to all of the players and to the man of the match, Spencer Owen.
This was a very memorable night for Haileybury rugby and we look forward to the second part of the season after the half term break.