Spring greetings from the Haileybury Youth Trust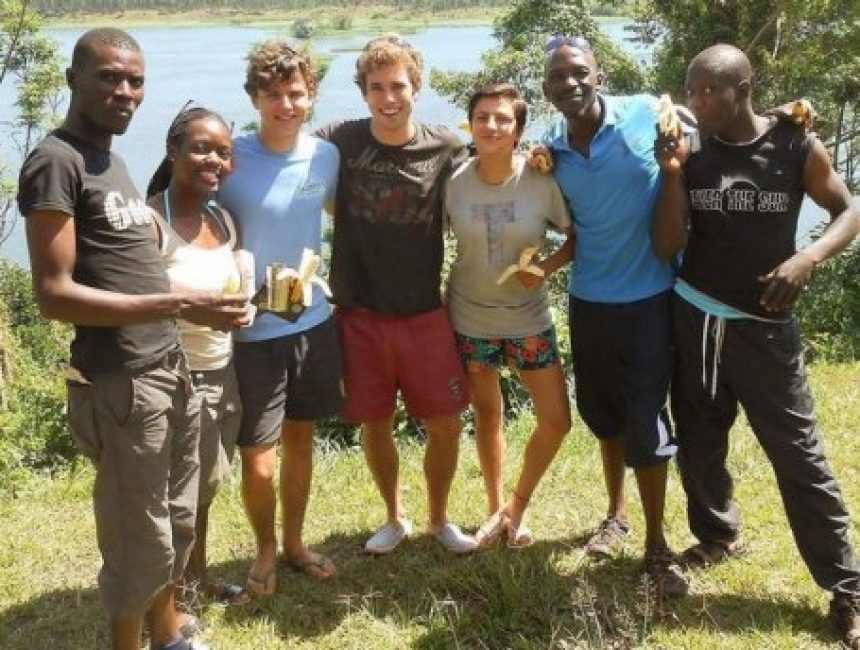 Haileybury founded the Haileybury Youth Trust (HYT) in 1890 to support impoverished communities.
Today, HYT works in Uganda to transform lives and livelihoods.
Many of our pupils and Old Haileyburians support the charity in a number of ways, including volunteering in Uganda and fundraising. 
You can read more about HYT and its recent activities in the charity's Spring Newsletter: 
http://hytuganda.com/spring-greetings-from-hyt/
Pictured: The HYT Team (from left to right): Johnny Nsubuga (Projects Manager), Mauricia Nambatya (Assistant Country Manager), Dan Gaskell (OH, volunteer), Marcus Farnfield (OH, Country Manager), Talia Bartlett (OH, volunteer), Philip Yiga (Operations Manager), Fred Koire (Training Manager).