Sport round-up: Unbeaten runs and cup competition success
Our sports teams continue to turn heads with impressive displays both home and away.
The junior netball teams maintained their flying starts to the season with six wins from six at home to The King's School Canterbury. The U15A, U15B and U14B teams are all unbeaten so far this year.
The 1st VII also enjoyed a 30-28 victory at King's, consolidating on a good first-half of the season with what is a young squad at that level.
And there's no stopping our U12 girls who have progressed to the Sisters n Sport national finals thanks to a 31-16 victory against St Helen and St Katharine.
In football, the U14B team beat Berkhamsted 1-0 while the U15B and 2nd XI sides secured well-earned draws against Tonbridge.
Haileybury Lacrosse continue to build towards next month's nationals with valuable games against St George's Ascot which saw our girls narrowly edged out.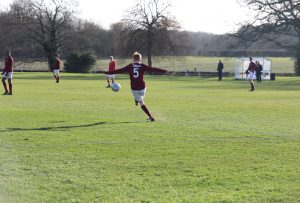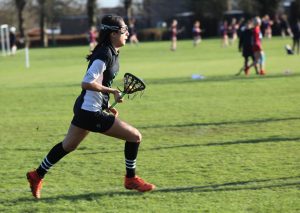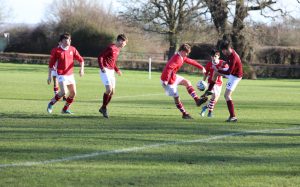 The U16 Boys' Hockey team performed very well at yesterday's East T3 competition with victories over Stamford and Gresham's. They progress to the East Finals on Thursday 5 March.
The senior girls' swim team is a young group with no Sixth Formers but they have stormed through qualifying as top seeds for the herts league final which takes place on Tuesday 25 February. The boys teams and girls junior team have also qualified for the final.
Table-tennis had its very first competitive fixture which saw them overcome Bishop's Stortford College meanwhile our badminton, rackets, basketball, and rugby 7s teams have all been in action.
Away from school, Tilly came second in the County XC Championships and fencing sensation Maddi represented England in Paris.