Special effects make-up workshop in Drama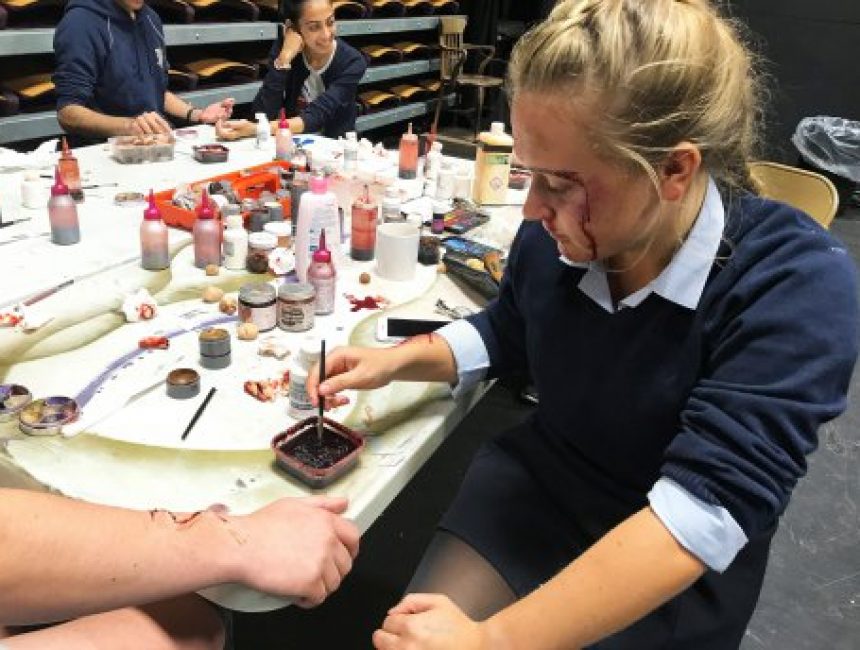 Drama pupils had an exciting (and rather gruesome!) insight into the world of stage and screen make-up this afternoon.
Professional make-up artist Kate Griffiths did a two-hour special effects trauma make-up workshop with pupils from our Theatre Technical Unit (TTU) and those pursuing design options in their A Levels and the International Baccalaureate Diploma.
The TTU helps pupils to learn about lighting, sound, design, art, costumes and video projection. It can be seen as a virtual apprenticeship in the skills and techniques needed to put on a successful performance.  
Kate, who has more than ten years' experience working on films, shorts and theatre, showed pupils how to create injuries such as bruises, scratches, burns and cuts using make-up.
The pupils then worked in pairs to experiment and try out their own ideas – with some extremely realistic and gory results!
The pupils will put what they have learnt into practice during Drama productions over the coming school year, including a production of Frankenstein in early 2018.