Smooth Sailing for Haileyburians on a Record-Breaking Yacht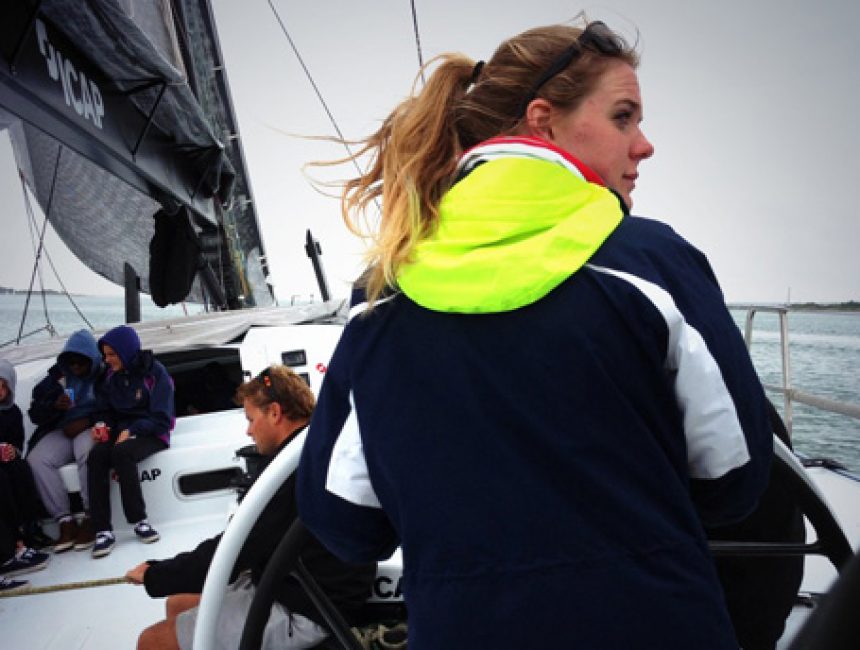 The sailing team were very fortunate to be invited for a day's sailing on ICAP Leopard 3, based in Southampton, this weekend.
As one of the fastest and most technologically advanced mono-hulled yachts in the world, Leopard holds a number of long distance records including the Round-the-Island record set earlier this year. The pupils and staff enjoyed a tour of the boat with the skipper, before setting sail. Once the gigantic sails were raised a lucky few were allowed to helm the yacht and all members of the party were taken on speedboat trips looping round Leopard and providing some breath-taking views of the magnificent boat.
It's back down to earth with the House Sailing Competition on Broxbourne Water this Thursday but a taste of the super-yacht experience was something all involved will never forget.
Picture: Rhiannon Massey takes the wheel on the Leopard 3 in the Solent.