Smiles all round as Discovery Day strengthens links with Haileybury Turnford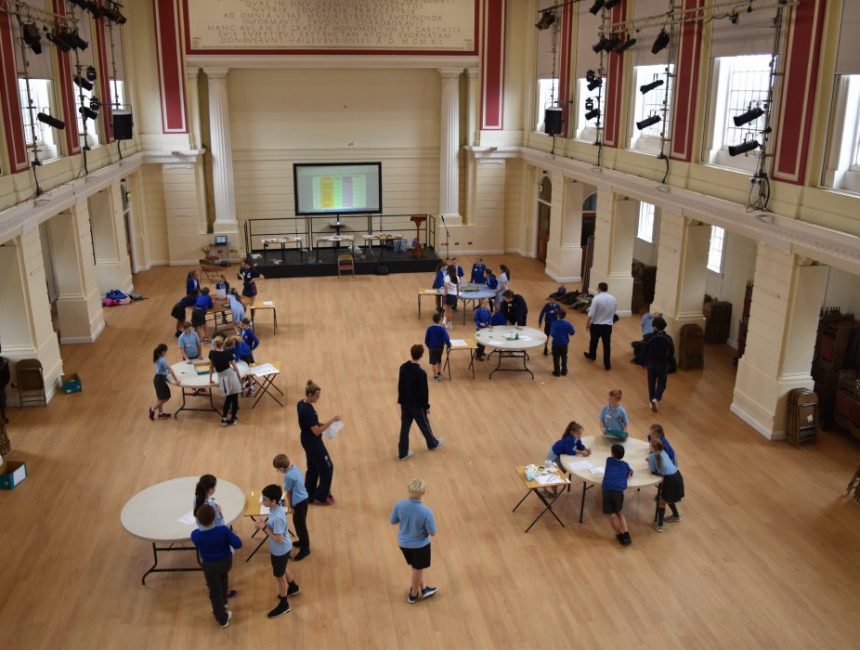 The partnership between Haileybury and Haileybury Turnford has been strengthened with a jointly run activity day for 200 pupils.
Primary Schools Discovery Day – organised with the help of Lower Sixth pupils from both schools – included climbing, building bottle rockets, choral workshops, orienteering and a special effects make-up showcase.
"They were all smiling," said Judith Goodwin, a Year 5 teacher at Hertford Heath Primary School – one of the schools which took part.
"They were actively engaged, they all really enjoyed it. If you're having fun, you're more likely to take those ideas away with you."
Brookland, Burleigh, and Millbrook were the other primary schools getting involved.
Russell Matcham, chairman of Haileybury Turnford governors, said: "Today's event demonstrates our commitment to supporting schools in the local area, and in particular those with close links to Haileybury Turnford (HT).
"We want to help improve the buildings at HT and make it the best secondary school for young people in the community."
Thanks to the partnership, struck in 2015, Haileybury Turnford pupils have taken part in CCF (combined cadet forces) sessions, lectures, and workshops including this week's university application open day.