Škampa Quartet deliver a remarkable performance at Haileybury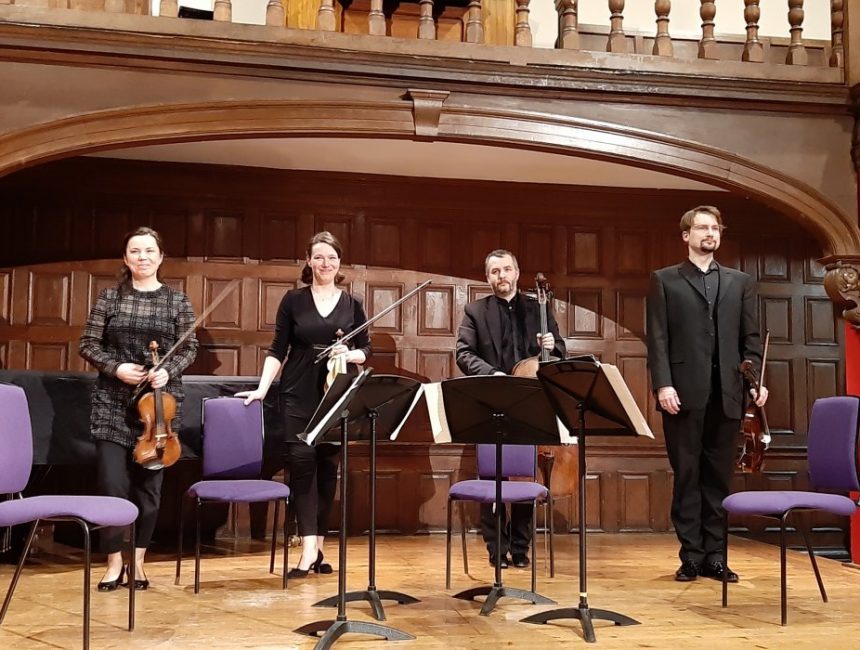 The Haileybury Community was treated to a remarkable performance by the award winning and internationally renowned
Škampa Quartet
on Wednesday 20 March. 
The four musicians are keen educators and as a result spent an afternoon offering their expertise to our pupils during a masterclass before delivering a sublime musical performance in Bradby Hall. The audience was captivated by the magical sound of the two violins, viola and Violoncello of the well-known musical pieces by Beethoven and Schubert.
Director of Music, Andrew O'Brien commented: "It was a fantastic evening full of beautiful music. Helena, Adela, Martin and Lukas's wealth of experience is truly inspiring and we feel so fortunate that they were able to fit us into their busy schedule."
The Škampa Quartet is among the very finest of an outstanding group of current Czech string quartets that has represented their country in major Concert Halls around the world for 25 years. They are among the elite artists whose performances have been selected for release on the Wigmore Hall Live label. They also teach in many places but particularly at the Royal Academy of Music in London where they were appointed Visiting Professors of Chamber Music in 2001.