Sixth Formers run for Vietnam at Bushy Park 10K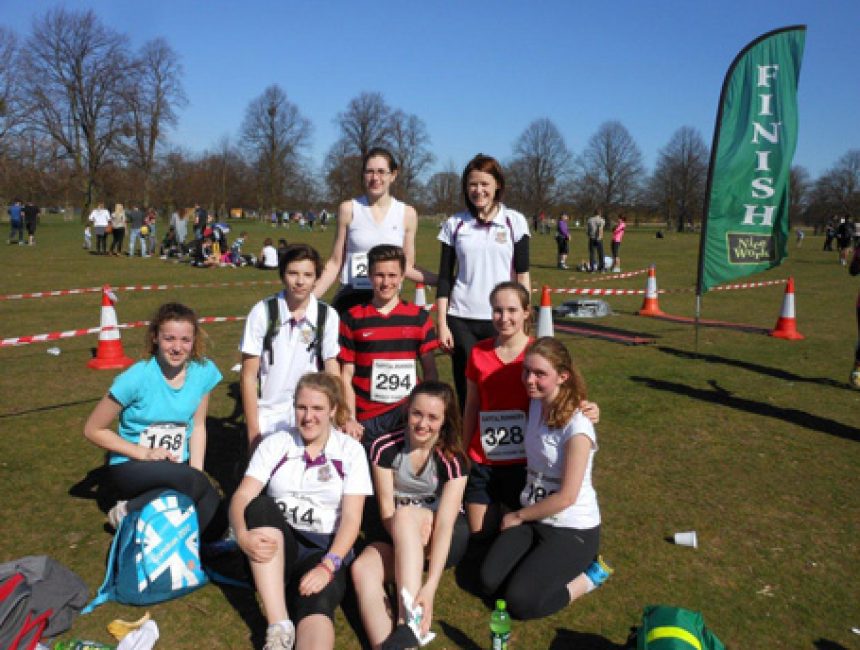 Haileyburians Izzy Emery, Imogen Pearce, Georgina McKenna, Ella Rawlins, Jack Turner, Ivan Novikov, Leah Rosendahl and Tatiana Sherwood all took part in the Bushy Park 10K on 16 March and were awarded Best Team Prize at the event – no mean feat considering the number of running clubs participating.
The runners are raising money for their forthcoming expedition to Vietnam. The month-long trip in the summer holidays will involve the pupils in a charitable project building brick ovens in a village in northern Vietnam and they will also work with a primary school there.
Miss Clare McTernan and Miss Kathy Mair accompanied the runners but unfortunately due to a ligament injury Miss McTernan had to support from the sidelines. Miss McTernan: "Miss Mair achieved a super time of 49 minutes, with Ella Rawlins not far behind at 53 minutes. I was really pleased with all their hard work and determination."
"All the money that we raise will be used directly on our charitable project but sadly we cannot set up a Justgiving page as the organising company, True Adventure aren't a registered charity, " explained Miss McTernan.
A fundraising account has been set up with the Accounts Department and if you would like to support the work the group will undertake in Vietnam, please send sponsorship cheques payable to 'Haileybury' (please mark the envelope 'Vietnam Fundraising'). Sponsorship can also be paid over the phone or by direct transfer – please contact the Accounts department on 01992 706223 for details.