Sixth Formers Learn 2 Live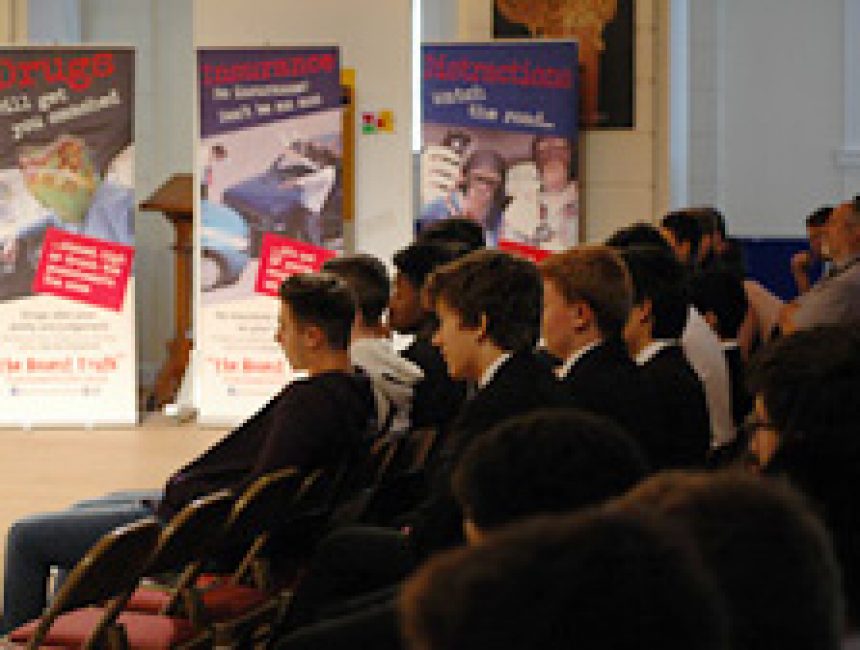 The Lower Sixth heard first hand accounts of the dreadful consequences of road traffic accidents during a visit to the school from the Herts County Council Learn 2 Live team just before the end of the Summer Term.
Family members, police officers and air ambulance crew described the impact of road accidents. There was a hard-hitting video from the fire service and practical guidance was also provided by trading standards about the purchase and maintenance of second hand cars.
Angela Felstead, who spoke at Learn 2 Live, described the loss of her own son, Leigh. She said: "It's not always someone else it happens to and young people need to hear that from someone who's experienced it. I spoke at the Learn 2 Live event to try and prevent young drivers losing their lives and other families going through the same pain that we have experienced."
Richard Thake, cabinet member with responsibility for community safety explained: "The statistics demonstrate that 17 to 24 year-olds are at an increased risk of being involved in traffic collisions. In Hertfordshire alone last year there were 93 serious injury or fatal road traffic collisions involving this age group. That's why an event like this is so important."
Terry Douris, cabinet member with responsibility for highways, said: "Through targeting learner or new drivers at Learn 2 Live events it is hoped that the behaviour of some young drivers will be altered, meaning that some of these life-changing traffic collisions will be avoided in the future."