Sixth Former in GBR Sailing Team European Championships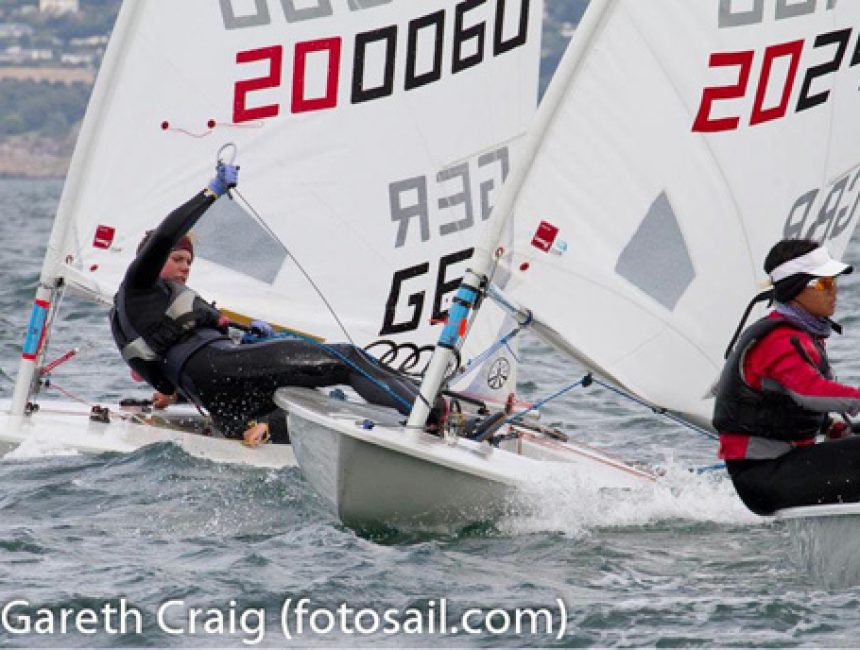 Rhiannon Massey's (U6,ABy) sailing career has gone from strength to strength over the course of the summer. At the Laser UK National Championships in Devon, she came second in the Under 19s section and a very respectable 4th in the Under 21s. Along the coast off Weymouth in the Sail For Gold regatta she was excited to find herself competing in the same race as Olympic gold medallist Xu Lijia.
Perhaps the most significant development was to be invited at the age of 17 to join the senior GBR team for the Ladies' European Championships in Dun Laoghaire earlier this month. In this, her first ever senior event, Rhiannon came 4th in the Silver Fleet. A true competitive spirit, she derives inspiration and exhilaration from the challenge of racing to ever higher standards.
Now back at Haileybury, her priority is to reconcile her academic career with her passion for sailing. With Saturdays spent training on the coast, time spent on school work is precious. It's a challenge, she admits, but Rhiannon enjoys a challenge.