Senior promotions for CCF pupils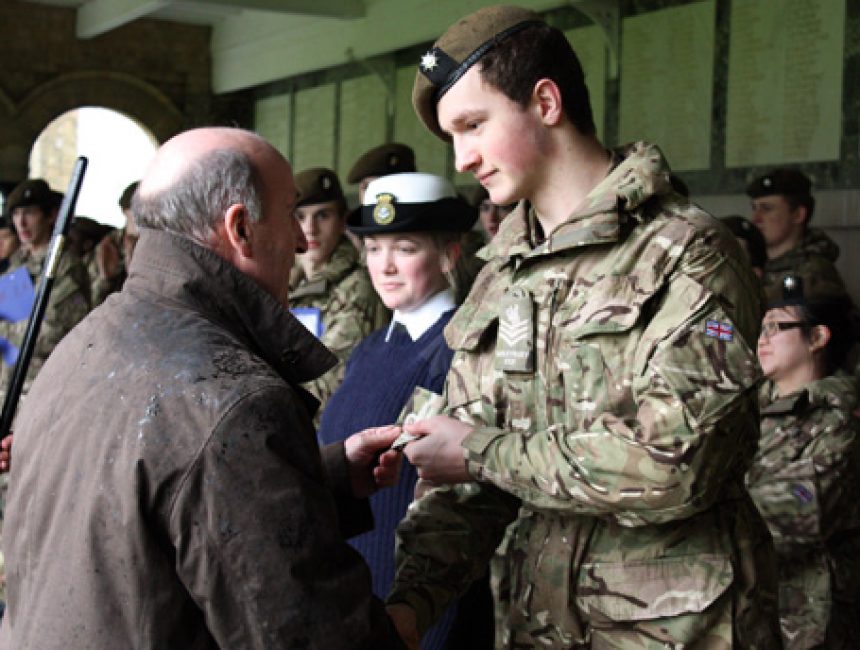 The grim weather continued and forced the CCF parade under the cover of the Chapel cloisters last week but the rain did not dampen the spirits of those receiving promotions from the Master.
In the Royal Navy section Sara Norris was promoted from Petty Officer to Cadet Coxswain. Receiving promotion to Cadet Warrant Officer in the Army Section was Timothy Stevens and in the RAF Section Xavier Perraudin was also promoted to Cadet Warrant Officer.
These are the most senior promotions given to Haileybury cadets and are well deserved as all three pupils have served in the CCF for four years, attending many camps and courses between them.
Three other cadets received promotions during the parade: Sonya Arifullina, Sofia Nedorosleva and Veronica Turek were all promoted from Corporal to Sergeant.
Pictured: Timothy Stevens receives his promotion from the Master