Secret art exhibition launched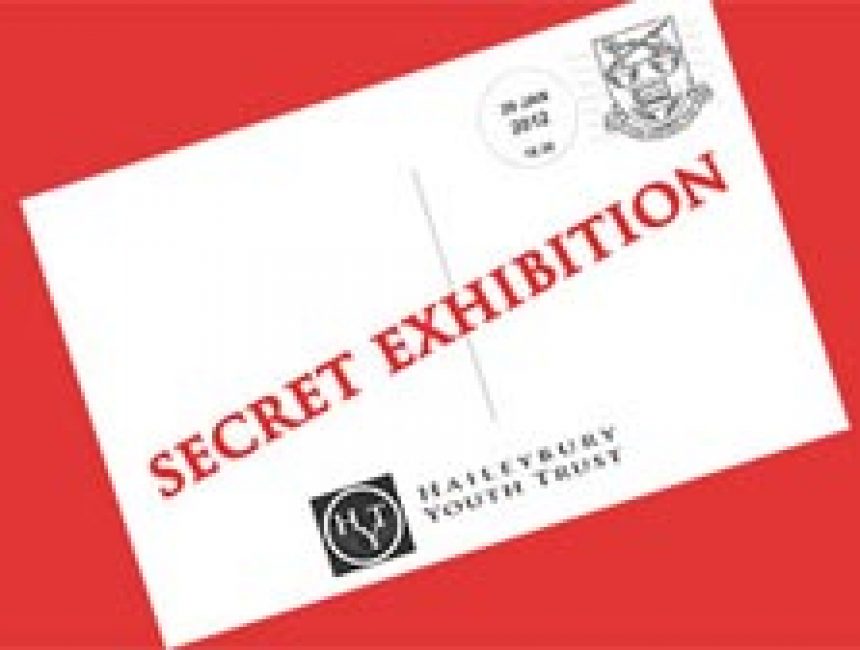 Haileybury Art Department and Haileybury Youth Trust (HYT) warmly invite you to take part in Haileybury's first Secret Exhibition of art in aid of HYT. The event takes place on Thursday, 26 January in Big School alongside the school's House Art Competition Exhibition, show-casing art works from each of the main school boarding houses. Speeches and a prize-giving will take place at 7pm, after which time sales for the Secret Exhibition will open.
The Secret Exhibition takes on the idea of the RCA secret exhibition, but is open to all pupils, teachers, professional and non-professional artists, celebrities, and members of the public. To participate in the exhibition, you need to contribute an original artwork on a postcard. The artwork may take any form; it could be a drawing, painting, print, photograph, collage or mixed media work, and you may enter as many times as you wish.
The conditions are:
It must be a standard POSTCARD sized ONLY (14.9 x 10.5cm or 8.7 x 13.9cm)
It must be signed ON THE BACK ONLY, keeping the artist's identity a secret
It must be ORIGINAL
Each entry will be displayed in Big School from Thursday, 26 to Sunday, 29 January, as part of the SECRET EXHIBITION.
Every postcard WILL BE FOR SALE for £15 each from 7pm on Thursday, 26 January in Big School (viewing from 6.30pm). Buyers may purchase up to six postcards and all proceeds from the sale will support the work of Haileybury Youth Trust in Uganda
Buyers will not KNOW WHO THE ARTIST IS. It might be a famous artist; a celebrity, or it might be ONE OF YOU. So: you might be buying a David Hockney, a Tracey Emin or a Joe Davies. You never know! THAT'S THE SECRET – and THAT'S THE FUN!
Blank postcards may be obtained from the art department.
Entries (as they say, on a postcard) should be hand delivered or sent in a sealed envelope to:
Mrs Frances Stevenson (Studio Manager)
Art School, Haileybury College, Hertford SG13 7NU.
The closing date for submission is Tuesday, 24 January – please remember to sign and print on the BACK ONLY.
Both exhibitions will remain up until 4pm on Sunday, 29 January.
For further information or queries, please contact Frances Stevenson in the Art School.
We hope you will take part!
Best Wishes
Haileybury Art Department and HYT