Sailors win silver fleet competition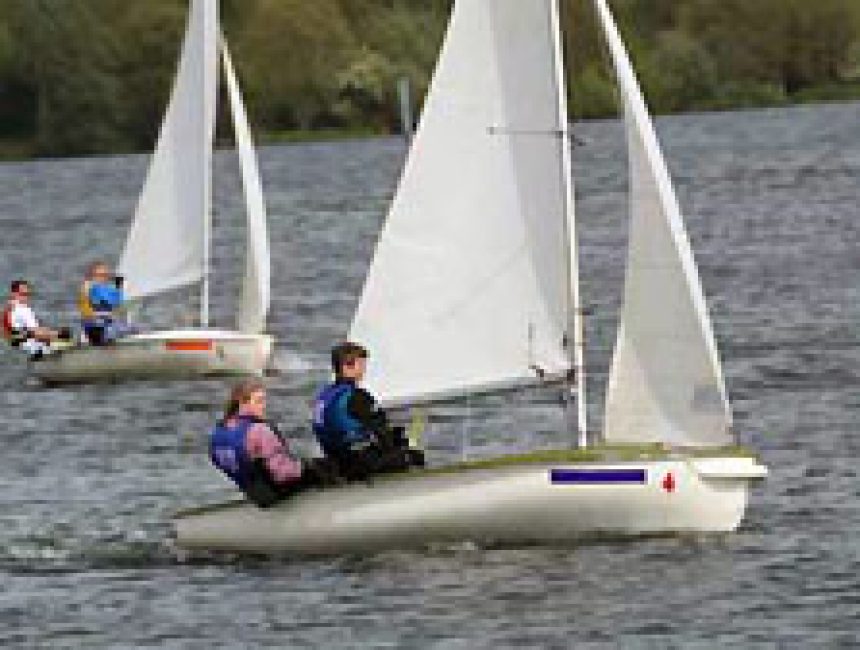 A team of six Haileybury sailors recently won the silver fleet section of the British Schools Dinghy Racing Association (BSDRA) Eastern championships, held at Middle Nene Lake near Oundle.
The team comprised:
Angus Mayhew (helm) *captain
George Fuest (crew)
Harry McVicar (helm)
Henry Spellman (crew)
Rhiannon Massey (helm)
Owen Liggett (crew)
The event consisted of a Round Robin stage (four races), followed by quarter-finals against two other schools, semi-finals against one other school and a best-of-three races final. Although we took some time to get used to the conditions, winning only one out of the first four races, the team started to sail brilliantly, with particular success from Rhiannon Massey, the youngest sailor in the competition.
The breakdown of results is as follows:
| | | | |
| --- | --- | --- | --- |
| 1st Round | | Won 1 | Lost 3 |
| Quarter-final | v Stamford and Stowe | Won 2 | Lost 0 |
| Semi-final | v MCS | Won 2 | Lost 0 |
| Final | v King's Canterbury | Won 2 | Lost 1 |
The final itself was tremendously exciting. We lost the first race but won the second and third races, thereby winning the silver fleet.