Rugby World Cup Q&A with Michael Owen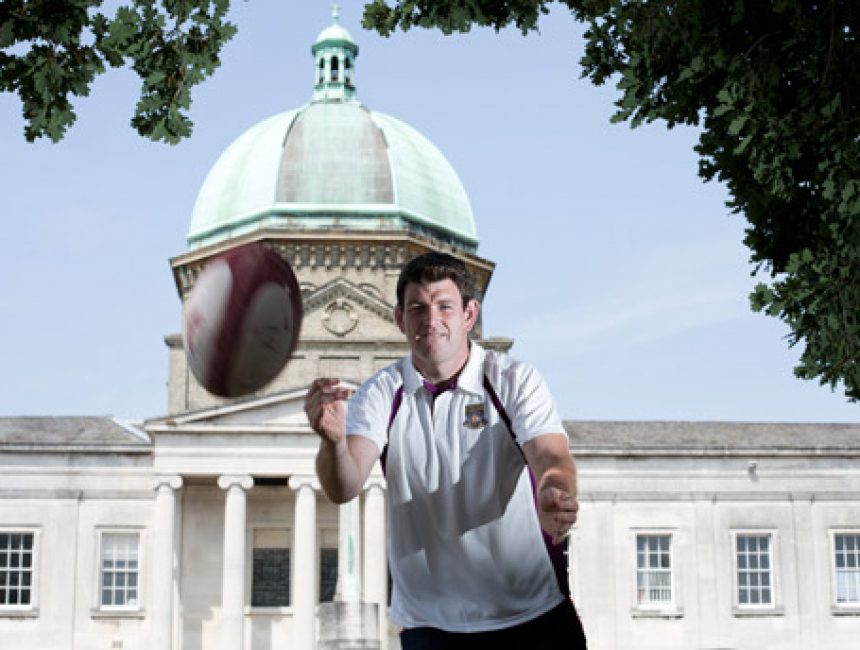 We are delighted to have been a Rugby World Cup Team Base for two fantastic world-class rugby teams – Argentina and the USA. Amid all the excitement, we caught up with our Director of Rugby and former Wales and British Lions captain, Michael Owen, to find out what Rugby World Cup means to him.
What does your role as Director of Rugby at Haileybury involve?
This is the start of my third year here at Haileybury and I love it. I head up the rugby programme and oversee a team of 24 coaches who are all really passionate about the sport. There has been great provision for rugby at Haileybury for a long time. My job is to try and tailor that, so for example trying to make the A and B teams a bit more ambitious. And for the children who are younger and the lower level teams, trying to get them to enjoy their rugby and look at the best way they can develop and progress. I feel like I'm progressing in helping a wider group of children to enjoy a wonderful sport.
We have also just started a High Performance Programme at Haileybury which I head up. We want to make sure we provide individually tailored programmes for pupils and give them the knowledge and understanding in how to progress in their chosen sport. We look at things such as aptitude and athleticism and give pupils the best opportunity to achieve whatever they want. It is a really important programme and I am passionate about it.
How big a part did rugby play in your childhood?
I have always loved rugby and have played since I was six. Rugby is in my family; my father played first-class rugby in Wales and my big brother played rugby too. My brother was probably my biggest influence as a child; he was always making sure I was playing and teaching me new things.
How did your big break come about?
I first played at district level, then county level, and then regional level. My first cap was playing for Wales U16s and then I played for Wales at every level. I am from Pontypridd and the school I went to had numerous Welsh internationals, including Hugh Jenkins, Gethin Jenkins, Paul John and Greg Prosser. It's a real rugby heartland. As a child, to see these guys going round and playing at an international level was really, really inspirational. You think, if they can do it, I can as well. I was desperate to achieve as a child.
What does Rugby World Cup mean to you?
It's a showcase of the game and I think it's really important in terms of attracting people to the sport. I was lucky enough to be a commentator at the last Rugby World Cup in New Zealand which was an amazing experience. It was the best job I've ever had, apart from this one of course!
I can remember watching Rugby World Cup when it first started in 1987 and I have watched it all the way through since then. I have been lucky enough to play in it too; I was meant to go to Rugby World Cup in 2003 but I was injured. But then I played in Rugby World Cup 2007, which was hosted by France. It was a brilliant experience.
What has it meant for Haileybury to be part of Rugby World Cup 2015?
I think it has been brilliant. It has been fantastic for our pupils to have the players here. Being able to watch how they prepare and see their diligence is really exciting. It is always good for children to see top-level players. Sport takes a massive amount of commitment and dedication, which can cross over into other parts of your life as well.
For example if you are working really hard to try and achieve something – perhaps being part of a better rugby team – it can help you in your studies. Sport gives you the mind-set that if you work hard, believe in yourself and follow a programme you can achieve something fantastic. You want each pupil to achieve their best and if they do that then it's a huge success.