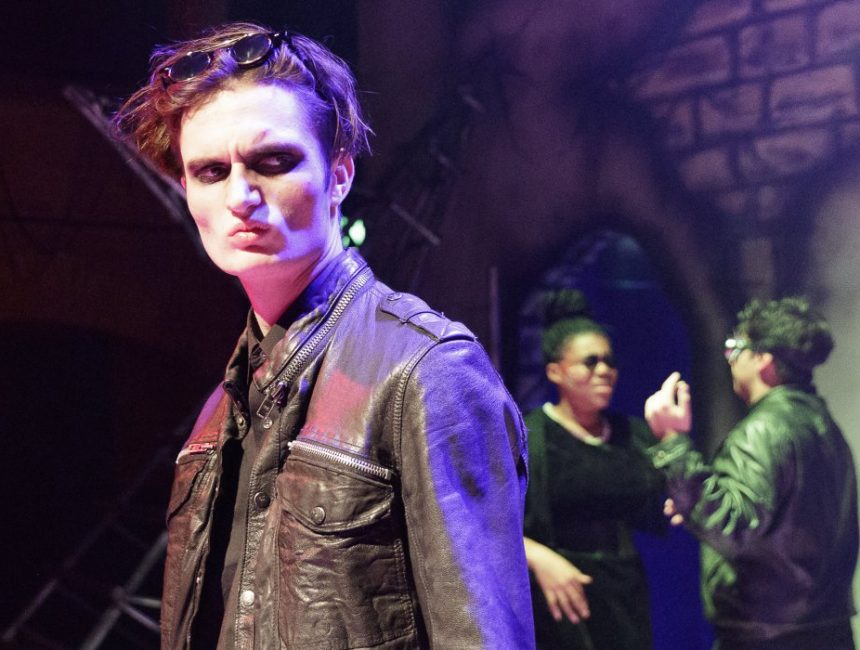 The Ayckbourn Theatre was transformed into a futuristic and dystopian world last week for the spetacular Senior School production of Romeo and Juliet.
A re-telling of the Shakespeare classic, the play was set against the backdrop of a destructive nuclear war.
Directed by the Director of Dramatic Arts, Mr Thomas, the cast put on a superb performance and really brought to life the central theme of the tragic consequences of misplaced conflict.
Ogechukwu Ujam and Sophie Miller played the roles of the star-crossed lovers Romeo and Juliet, caught up in the dispute between two warring households. 
Behind the scenes the production team worked extremely hard to create a stunning set, lighting, sound, costumes and make-up. Thank you to Miss Pearson and Mr Everitt for their work on the set. 
The Ayckbourn was packed full every evening of the three-night run; a testament to the quality of the performance. 
Congratulations to everyone involved.