Rivers and regeneration in Geography field trip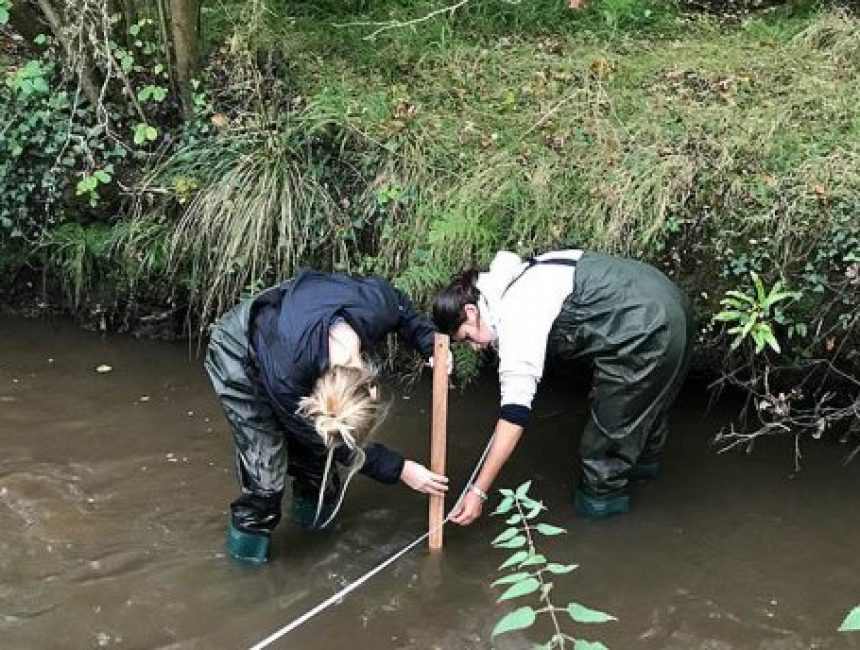 As part of the exam specification covered by our Upper Sixth, pupils complete four days of fieldwork in order to enrich classroom learning. In the first week of October, the Upper Sixth geographers took part in a variety of activities designed to do just this, reports Head of Geography Mr George Seccombe. 

 
On Monday 2 October the group travelled to Dorset where they investigated whether the River Sherford reflected the Bradshaw Model. The Bradshaw Model considers how river characteristics change downstream and so the group tested the river in four locations looking at river depth, width, cross sectional area, wetted perimeter and velocity.
Following up the investigation, pupils were able to analyse the data, consider the limitations encountered and suggest improvements and further areas of investigation.
After staying in Poole overnight, pupils then switched to Human Geography for the rest of the trip by firstly looking at the need for urban regeneration in Poole but considering environmental quality, shop occupancy and pedestrian rates.
From here the group moved to Slough, where a visit to the Slough Trading Estate highlighted the changing role of the economy in the area. Now home to numerous Transitional Corporations, the trading estate is the largest in Western Europe and feeds off the strong pull of Heathrow Airport.
After staying in Langley overnight, Wednesday 4 October saw us consider rural settlements in Oxfordshire with this region comprising the pupils' main Settlement case study.
Starting in the village of Hambledon, pupils considered the role of local services, the reasons for growth in certain areas and the need for support from larger urban areas.
After visiting Watlington it was time to visit Oxford, and in particular Jericho, which has seen significant gentrification in recent years and where large scale redevelopment of the canal side is planned for the years ahead.
After a night back at Haileybury, the group travelled to East London on Thursday 5 October to consider the changing nature of one of the world global cities. Starting in Canary Wharf the group considered the impact of significant economic change on the local population and opportunities available to local residents.
The next stop was Stratford where a tour of the Olympic Park and Westfield Shopping Centre highlighted the changes made since the events of 2012.
The final stop was Barking riverside where the group were able to appreciate the need for sustainable urban development and how important considering the impact on the environment is when developing settlements.
Each of these opportunities will add evidence to the pupils' understanding and assist them in evaluating the issues they face as part of their course.