Staff and pupils remember those who have lost their lives as a result of war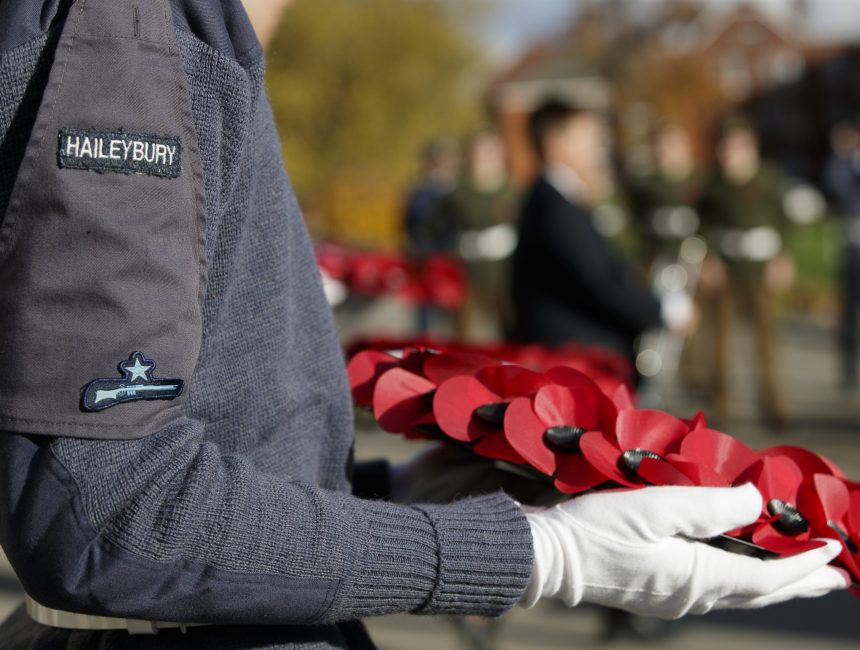 This year, like every year before us, staff and pupils paid tribute to the fallen as part of our Remembrance service. The only difference this year, we watched from a distance. This did not in any way dampen the sense of community and reflection on those who sacrificed so that we could be here today.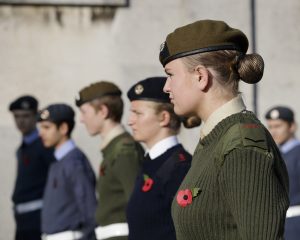 "This Wednesday is 11 November but we won't, this year, congregate around the Quad, nor will we hold a service in Chapel on Remembrance Sunday. However, that does not mean that we will not engage in Remembrance, indeed the current situation gives us an opportunity to reflect and to remember a little differently." Said The Master in Monday's Lists.
Pupils were reminded of the hundreds of Old Haileyburians whose names are written on the rolls upon the walls of the Cloisters. Many whose lives were lost as a result of the war, who were not laid to rest in tended graves, nor do they have their names etched on marble plaques. We must also continue to reflect on the importance of remembering the thousands of innocent victims that have died prematurely as a result of war.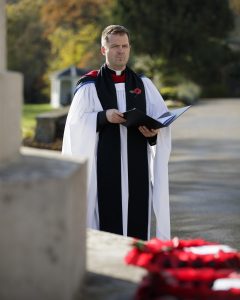 Today's service was taken by our Chaplain, Reverend Chris Stoltz in the presence of a small number of pupils; including Heads of School, Choir, and Combined Cadet Forces.
"It was wonderful to still be able to mark Armistice Day in such a moving way, and involving so many pupils. It isn't our usual manner of observing Remembrance Day, but I am thrilled that our pupils and staff were able to participate in this important occasion through the beautifully filmed and produced service." Reverend Christopher Stoltz reflecting on Haileybury's service.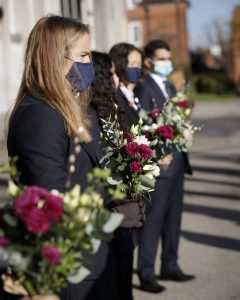 Wreaths were laid at the war memorial in memory of those who have fought in war and this year, flowers were also laid at the memorial by seven pupils in remembrance of all the victims of war, in particular those who are unknown.