Remembrance Sunday and Armistice Day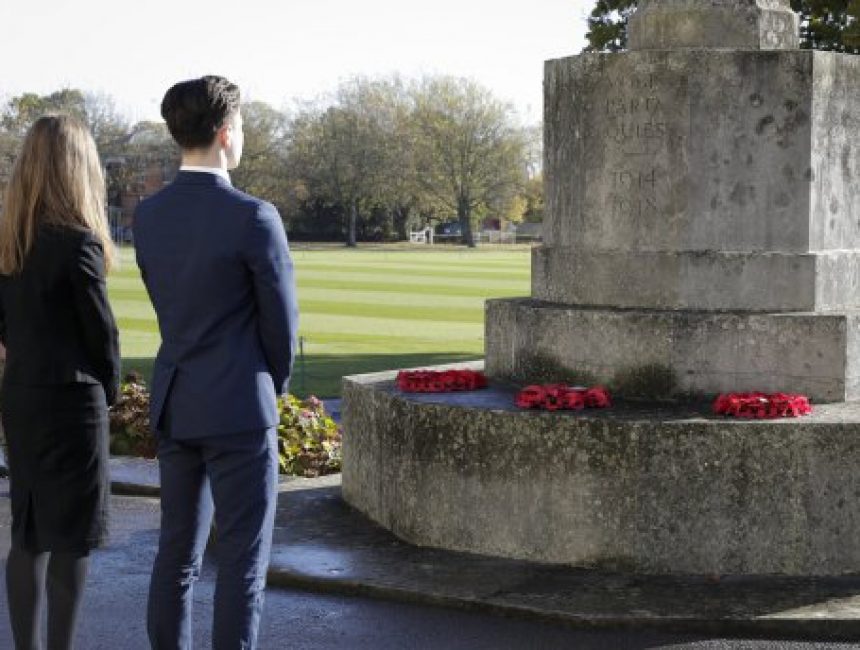 The Haileybury community came together on Sunday 13 November for a poignant Remembrance Sunday service in the Chapel. 
Wreaths were placed on the Cross of Sacrifice memorial on Terrace. The cross was designed by Sir Reginald Blomfield and has the words 'Vobis parta quies' on it, meaning 'you earned rest'. 
On Friday 11 November, Haileybury marked Armistice Day with the Last Post, a two minute silence and Reveille. 
A wreath was then laid below an inscription commemorating Haileybury's support staff who were killed in wartime. 
More than 1100 Haileyburians have died in the two world wars and more in fighting since.