Remembering Passchendaele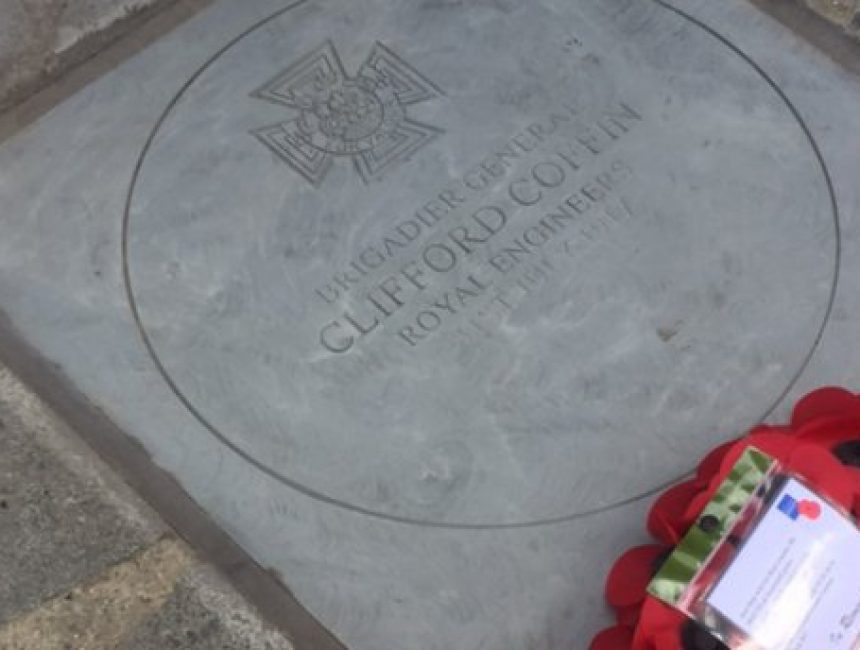 Old Haileyburian, Brigadier-General Clifford Coffin, carried out his duties at Passchendaele with such courage 100 years ago today that he was awarded the Victoria Cross.
The Victoria Cross is the highest and most prestigious award for gallantry in the face of the enemy that can be awarded to British and Commonwealth forces.
"On 31 July 1917 in Westhoek, Belgium, when his command was held up in attack owning to heavy machine-gun and rifle fire, Brigadier-General Coffin went forward and made an inspection of his front posts. Although under the heaviest fire from both machine-guns and rifles and in full view of the enemy, he showed an utter disregard of personal danger, walking quietly from shell-hole to shell-hole, giving advice and cheering his men by his presence. His gallant conduct had the greatest effect on all ranks and it was largely owing to his personal courage and example that the shell-hole line was held."
Major General Clifford Coffin VC, CB, DSO & Bar was educated at Haileybury and in Lawrence boarding house between 1884 and 1886. He also served in the Second Boer War and was mentioned in dispatches. He was Commander-in-Chief in Ceylon and Aide-de-Camp to King George V. He later achieved the rank of Major General and was Colonel Commandant Royal Engineers. Major General Coffin survived World War I and during World War II was the chairman of the executive council of the British Empire Service League and Temporary Major General with the 36th Ulster Division.
He died in February 1959 and is buried at Holy Trinity Churchyard, Colemans Hatch, East Sussex. His Victoria Cross is displayed at the Royal Engineers Museum in Chatham, Kent.