Pupils win Youth Speaks competition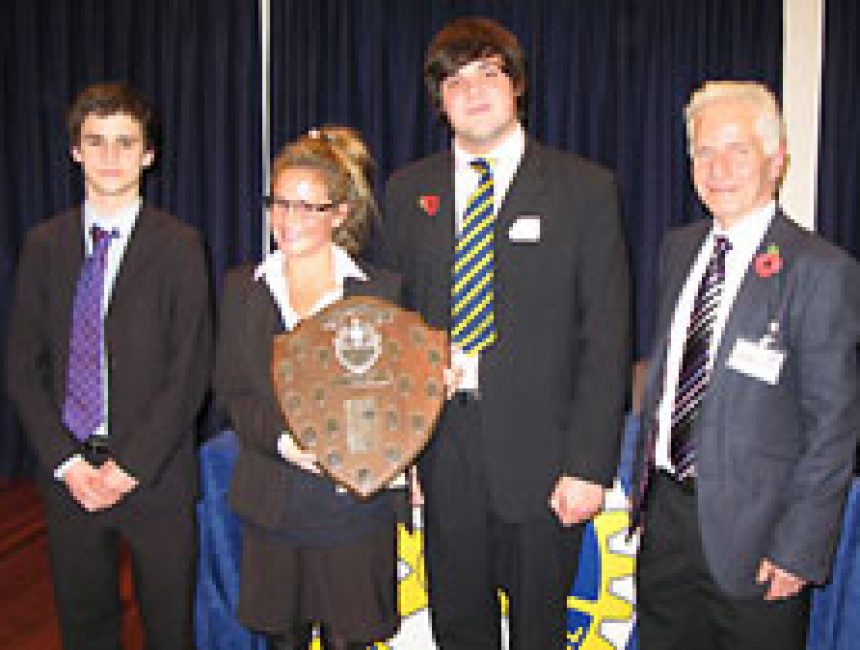 The Haileybury team of Mollie Mendoza (C), Lewis Colson (Th) and Ben Phillips (Th) won the senior section of the Hertford, Ware and Hoddesdon round of the Rotary Club's Youth Speaks Competition last Tuesday.
The competition required a chairman (Mollie) to present a speech (Lewis) and give a vote of thanks (Ben).
This is the first time Haileybury have entered this competition, so to win against such stiff competition from schools experienced in this style of public speaking was a significant achievement.
The team will go on to the district semi-final in February. A junior team of Thomas Oliver (Hi), Stephen Miller (Hi) and Sophie Sanders (Ha) also took part in the intermediate section of this competition, speaking very well, despite being younger than the other competitors.