Pupils shine at Cabaret to light up In Weekend across campus
It was a night to remember at Cabaret with pupils also enjoying the Avenue Run, sports fixtures and a high-quality Helsinki Cup match.
On Saturday night, a Big School audience were treated to a marvellous mix of acts from heavy metal to moving moments, performed across two stages.
Freya and Tristan opened the show with a stripped-back version of Shallow before Leonie, Xena and Maria impressed with Sam Smith's No Peace.
Patrick and Hillary's moving Kodaline track was followed by an original song from Sola who then supported Zoe for her superb version of Katy Perry's The One That Got Away.
Tegan's contemporary dance and Alfie's Song for Jean were two of the stand-out moments of the night. Beatriz wowed with her performance of Pormento and Fiona and Salima's version of Waves was well-received.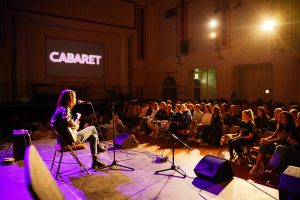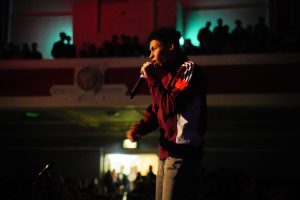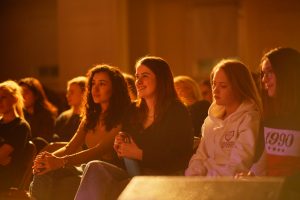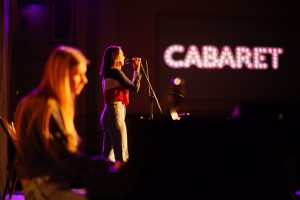 Issy was next up. Sat at the piano, she performed Moments – one of her original tracks. Grigory, Iryna, Peyan and Ivan followed with a gripping rendition of Circles by Post Malone.
Adam AKA Acidik rapped his way to a raptuopus reaction from the crowd before Salima, Dona, Billy, Urav and Henry played a soulful version of Gravity.
Ruby's powerful performance of Empire State Of Mind was followed by an unforgettable close to the show from Seb, Lucas, Marnix, Fabian, and Oscar.
All part of In Weekend, there were also plenty of sports fixtures. The Football 1st XI thrashed Epsom 5-0 with the Seconds drawing 4-4 and the Thirds winning 6-1. Our Netball 1st VII saw off Highgate 36-25 with the Seconds also winning.
The Boys' Hockey 1st XI were defeated by St Albans but the Seconds and Junior A sides both secured 2-2 draws. On Sunday, the OH hockey team defeated our Firsts 3-1 to retain the Helsinki Cup.