Pupils reflect on their eye-opening Ugandan adventures
"The most important and special trip." That's how the Uganda expedition has been described by one of this year's intrepid travellers.
It involved a group of 27 who immersed themselves in Ugandan culture and together they continued the exceptional work of our award-winning Haileybury Youth Trust (HYT).
Sixth Form pupils packed their days with school visits and activities, ahead of camping beneath the stars – in a village without water or electricity.
They helped out with the production of sustainable bricks to build low-cost school facilities in what is a country with one of the fastest-growing populations in the world.
And on one day, around 200 frenzied students watched a keenly-contested game of football between a team from their school and a Haileybury side.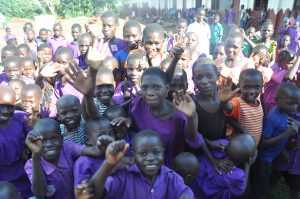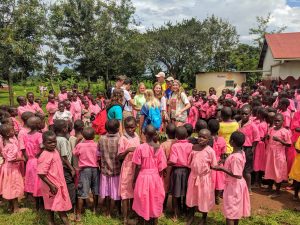 The group also enjoyed a safari, white-water rafting, canoeing and trekking along the Nile.
"It is the most eye-opening and fulfilling experience," said Head Girl Imogen Brace who was part of the travelling party.
"The trip is exciting, educational and loads of fun. I think it's the most important and special trip to go on at Haileybury."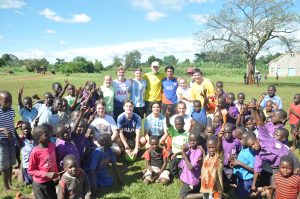 Since the trust began its work in Uganda, the improvements to community infrastructure are substantial.
School facilities have been built, complete with fresh water tanks, clean toilets and well-equipped kitchens.
"We were thanked countless times for the work the school does in helping staff and children," said Alex Bacci, who's Head of Batten.
"I was amazed by the great work that has been put in over the years."
The group was led by Haileybury's Partnerships Manager Russell Matcham who established HYT in 2006.
He said: "It is terrific for our pupils to see the trust's work in action, and the impact it has on real lives."