Pupils inspired by Cambridge organ tour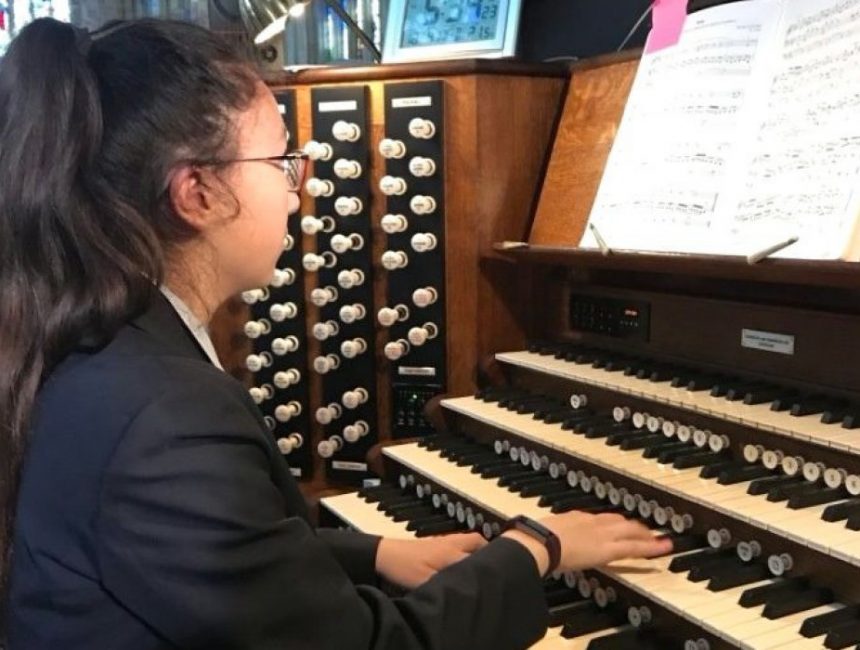 Our organ-playing pupils were inspired by a tour of some of Cambridge's most beautiful and historic organs last week.
They had the opportunity to visit the superb organs of the Church of Our Lady and the English Martyrs, Queens' College, Magdalene College, Trinity College and King's College.
Here at Haileybury we are lucky enough to have our own organ for pupils to play; a Johannes Klais organ in Chapel, as well as a talented College Organist, Mr James Perkins.
This trip to Cambridge was a chance for pupils to gain experience playing new organs, as they vary in style and period.
Mr Perkins, who organised the trip, said: "The trip was an opportunity to play a variety of organs so my pupils can begin to get an idea of different builds and designs. Cambridge has a number of excellent instruments representing nearly all the major organ schools in close proximity to each other, and for some it was their first experience of playing an organ other than the Haileybury Klais. Often the instruments themselves are the best teacher of style, and learning to manage a new and unknown organ is all part of the organist's art and livelihood."