Pupils giving back with 'inspiring' service work in the community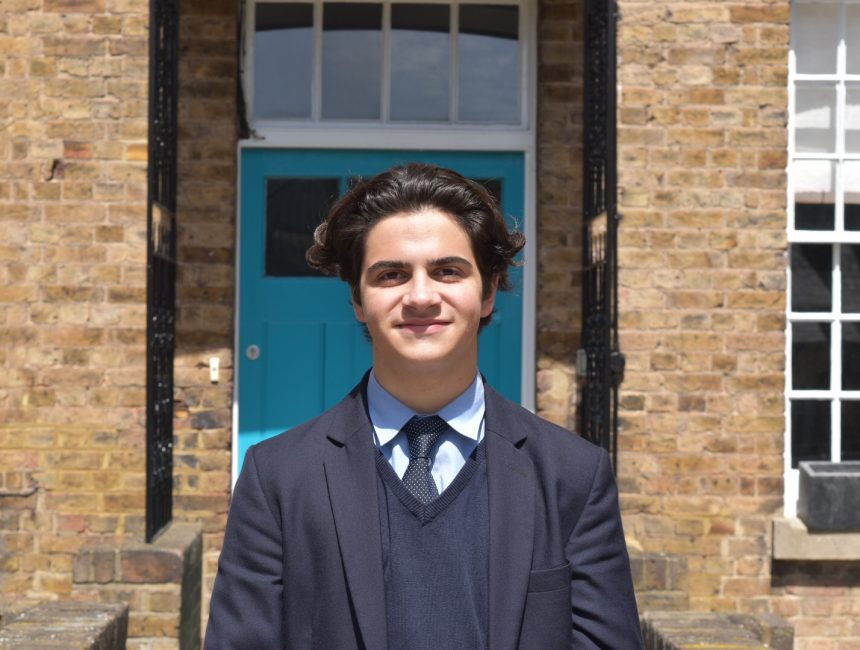 Sixth Form pupils have been making a real difference in the community with voluntary work at care homes, primary schools, libraries and charity shops.
It's all part of the Social Action Group (SAG) scheme which encourages young people to offer their services locally.
Sixth Formers, who give up their free time on Wednesdays and Fridays, have also been helping out in the departments of Music and Languages at School as well as mentoring younger pupils.
"It's fantastic to hear the inspiring stories from their placements," said Abigail Mash,  who oversees the programme.
"We also offer a number of internal placements and have a number of students assisting staff or working with their younger peers. More than 65 Sixth Form pupils have opted to join the scheme this term."
Alex Bacci (pictured), Head of Batten, was awarded School Colours for Service to recognise his voluntary work at The Sanctuary.
He helped elderly residents make their lunch ahead of sharing stories and playing games with them.
"I like to know what they're getting up to," Alex said. "They're fascinating, they're 80, 90 and some of them have lived through World War Two so it's quite interesting to know what they're about.
"It's always enjoyable to do [voluntary work] and there's lots of new things to learn. I now have a greater respect for older people – they're a lot more interesting than I thought they'd be."
Six Haileybury pupils, Carmen, Diya, Zane, Magnolia, Rahul and Ethan, are currently volunteering at Belmont View care home.
Pupils can sign up through the Wednesday afternoon Social Action Group (SAG) which was formerly known as Community Service.
The voluntary work contributes towards the Service section of the IB Diploma Programme or the Duke of Edinburgh Gold award.