Pupils get creative in lights workshop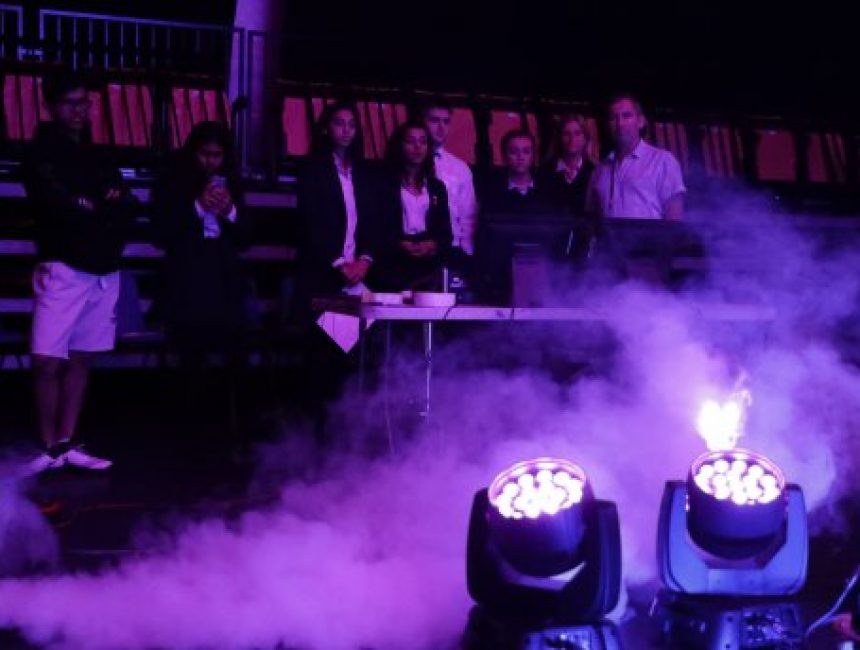 Drama pupils enjoyed the expertise of professional lighting designer Richard Lambert in a fantastic and colourful workshop on Wednesday. 
The Ayckbourn Theatre has five new mover lights and an LED baton, which will give us many more options for lighting productions and performances. It means that pupils and staff can now change the colour and angle of lights remotely.
During the workshop Richard, who has worked in the West End and for artists such as Jessie J, showed pupils from the Theatre Technical Unit examples of different genres of lighting.  
The pupils also looked at possible lighting options for upcoming productions, including Romeo and Juliet which will be taking place later this term.
They then worked in groups of three to try out their ideas using a lighting desk. They played different roles, including that of a designer and a programmer.