Pupils exhibit their Lower School Diploma research project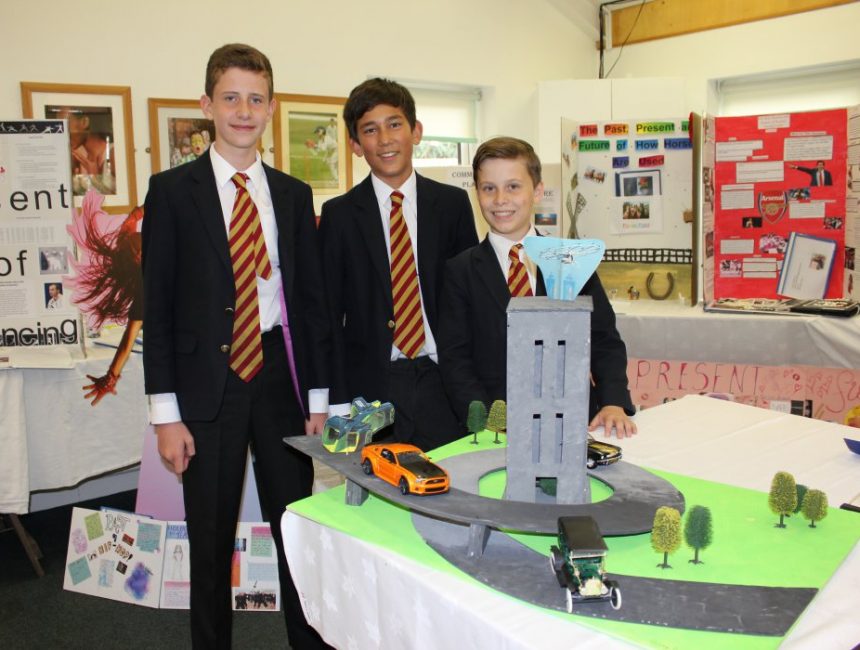 The Lower School exhibition marks another successful year for our unique Lower School Diploma programme.
Spring Term saw our Lower School pupils start working on their Lower School Diploma project. They researched about the past, present and future of a topic of their choice. Last week's exhibition, gave pupils and staff alike the opportunity to witness the plethora of areas the pupils spent their time researching and showcased their immense creativity and imagination. Some of the topics included the history of the Olympic Games, the evolution of various transport means, the development of the Russian space station and many more!
The Lower School Diploma is a unique and bespoke two-year course designed to allow our younger pupils (Year 7 and 8) develop skills that will be required when they move to the Main School. It combines academic ambition, co-curricular involvement and service.