Pupils Enjoy a Masterclass with Sir Andrew Motion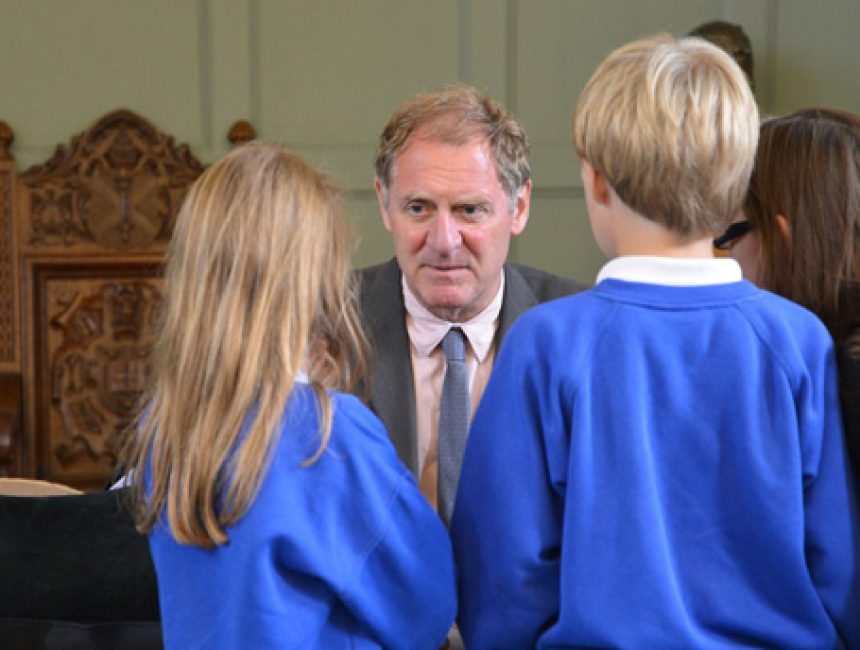 Haileybury welcomed former poet laureate Sir Andrew Motion on Thursday as part of the Festival of Arts fortnight.
Sir Andrew led a masterclass and workshop with pupils from Lower School and a number of children from some of the schools that took part in the Prep and Primary Schools' Art and Creative Writing competition. The children invited to take part submitted outstanding examples of prose and poetry for the competition and enjoyed the opportunity to explore ways of writing with Sir Andrew.
Sir Andrew is Professor of Creative Writing at Royal Holloway and recently co-founded The Poetry Archive. He is the newly appointed President of the Council for the Protection of Rural England and was knighted for his services to literature in 2009.
The afternoon concluded with Sir Andrew giving a public talk in the Attlee Room, including readings from The Customs House, Motion's new collection of poems concerning war and conflicts, marriage and family history.