Pupil's battlefields project honours war hero relative who was shot saving a friend
A Haileybury pupil's been awarded a top prize for a battlefields project which features the heroic tale of how his great-great-uncle died rescuing a friend.
Isaac, who's in Removes (Year 9), was tasked with creating a reflective piece based on October's history trip to France and Belgium.
He created a model of the Canadian National Vimy Memorial and combined it with a book which details the final moments of Frank Oldham (pictured below) during the First World War.
Isaac's relative – only 19 years old at the time – had survived the worst of the Somme until the regiment was called for one last attack – on the understanding that they would then return to England.
"The group went over the trenches to fight the German opposition," Issac said. "He [Frank] got back safely but then they realised one of his really good friends wasn't there.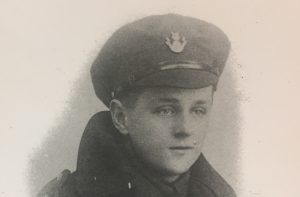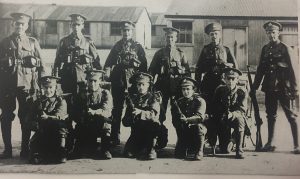 "They went out to search for him and found him wounded, unable to move, on the edge of the German trenches. My great-great-uncle carried him over his shoulders all the way back to their own trenches before a sniper shot him in the back."
Frank (pictured below), who was part of the Loyal Regiment of North Lancashire, is listed on a small memorial in France and on another in Accrington Stanley.
"I didn't realise how much each side lost," Isaac said. "It's your own country so you feel more strongly for those casualties but then you see how much the other side lost as well – it ruined lives. You can't put it into words really, it's on such a big scale."
Isaac's model was made from a mixture of wood, plaster and gravel which was then spray-painted. It led to him winning the top prize among the whole year group.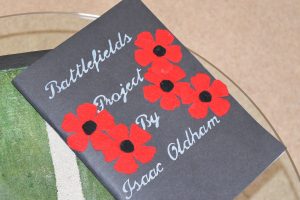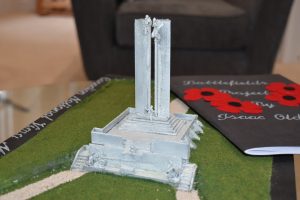 "I was the most happy I've been for winning anything," Isaac said. "I'm very proud of what I have achieved."
Head of history Phil Craven paid tribute to the stand-out project. "It's such an incredibly high standard," he said.
"The thing that really got me at the end was the step-by-step guide of the build. Isaac's DT teacher must be ecstatic because it's like something from a film set.
"We had lots of models and lots of research books but the two going together and then the personal story thrown in, all to a meticulous level of detail, made it unbelievable really. Mr Sadler was cooing with how brilliant it was when he first saw it."