Pupils at Haileybury mark British Science Week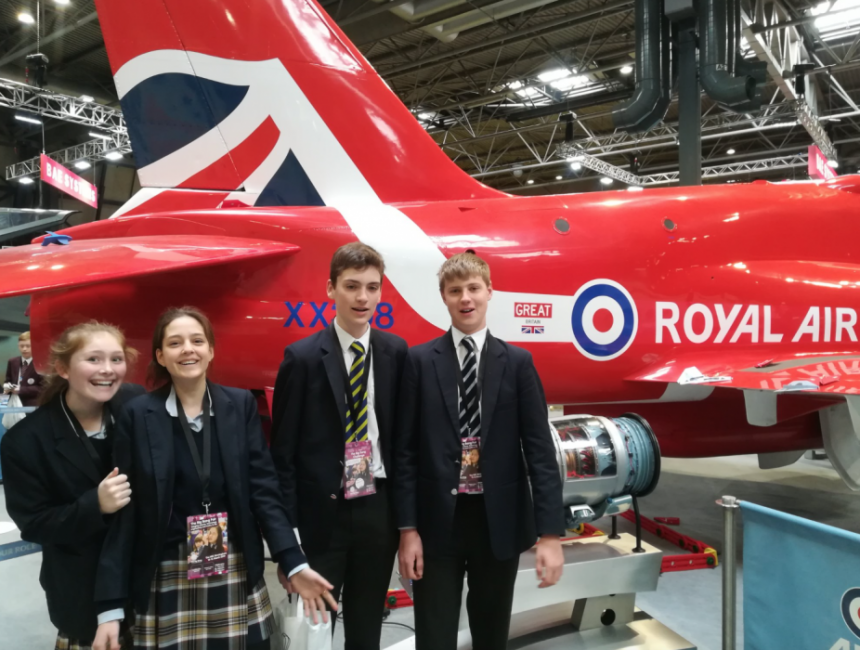 Pupils at Haileybury celebrated British Science Week with a science lecture, quiz day and a visit to the Big Bang Fair in Birmingham.
We've had the pleasure of welcoming Professor of Pathology at the University of Cambridge and Wellcome Trust Principal Research Fellow, Geoffrey Smith, who talked about the use of genetically engineered viruses as live vaccines.
Our Lower School 1 and 2 (Year 7 and 8) pupils took part in a science quiz, during which they worked in teams to answer a series of questions about all three sciences, Chemistry, Physics and Biology. The overall winners were "The Elements" – a Lower School 1 team.
Removes pupils had an inspiring visit to the Big Bang Fair in Birmingham, where they were able to explore the wonderful world of science and have a chat to real-life scientists and engineers. 
The Big Bang Fair is the UK's largest celebration of STEM (science, technology, engineering and maths) which aims to raise the profile of young people's achievements in science and engineering and encourage them to take part in STEM initiatives with support from their parents and teachers and ultimately encourage them to pursue a career in science.
At Haileybury, we are committed to delivering a world class education and we are delighted to report that our science provision has recently made headlines through our inclusion in the UK Boarding Schools' Leaders in… Science supplement earlier this month.