Pupils at Haileybury celebrate World Book Day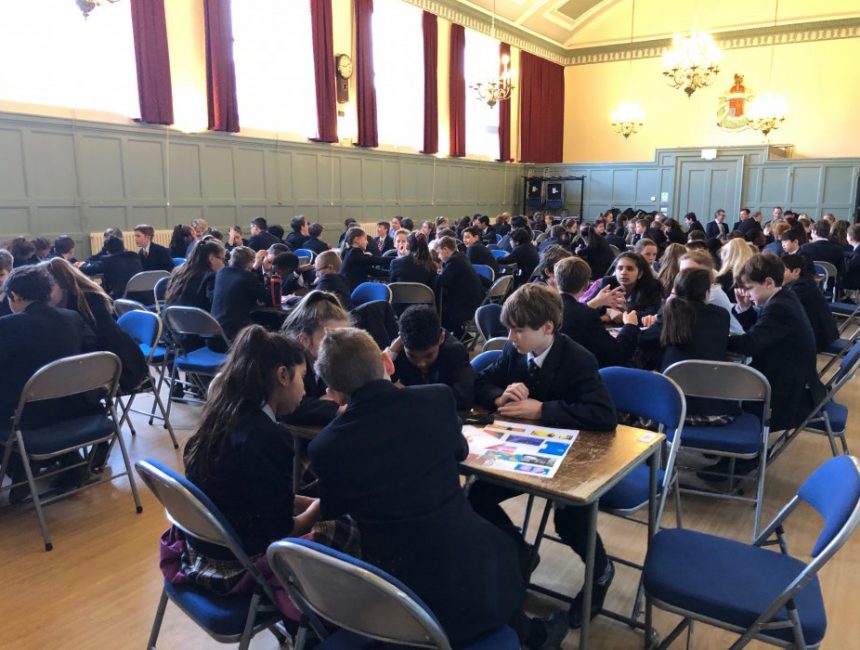 A school-wide celebration in honour of World Book Day took place on Thursday 7 March at Haileybury. 
Our Lower School 1 and 2 (Year 7 and 8) pupils took part in a lively book quiz organised by the Library team. The rounds were varied and included anything and everything from naming famous animals in literature to recalling book titles and authors. The "sweet" prize went to winning team, C1, from Lower School 1 who scored 87.5 points.
Our girls from Melvill House contributed through their charitable donation of books to African children through School Aid. The charity sends these books to communities in Lesotho, Malawi, South Africa and Tanzania, helping them to stock libraries, run literacy programmes and hold after-school reading clubs.
We also run a completion called "re-design a book cover" for our Lower School (Year 7 and 8) and Removes (Year 9) & Middles (Year 10) pupils. The winners' work from both categories has been displayed in the English Department.