Pupils achieve Gold CREST Award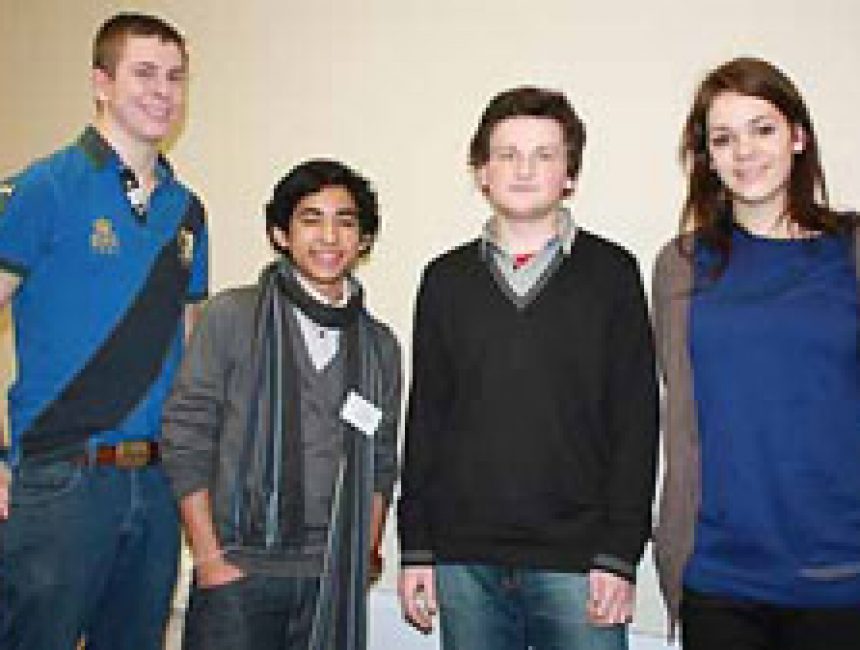 Congratulations to Tom Bowden-Eyre, Livvi Condon, George Fuest and Aaron Koshy who have been awarded a Gold CREST (CReativity in Engineering, Science and Technology) Award.
CREST assessors attended the EES CAD at the University of Hertfordshire on 21 April and were particularly impressed at the creativity of the solutions which the Haileybury team developed and the wide range of skills which the pupils acquired whilst working on their project. The standard of the projects was very high this year with all the pupils exhibiting remarkable maturity in their project reports and presentations.
ITT Flow Control, a Hertfordshire branch of the ITT Corporation, sponsored the team. ITT recently released the latest contribution to their range of electric marine toilets. Under exceptional circumstances, a valve in the pipe work connecting the toilet to the holding tank fails, causing a small quantity of backflow into the toilet pan after use. The aim of their project was to design a robust non-return system for use in conjunction with the current ITT range of electrically operated toilets.