Prof Anthony Grayling speaks to Upper Sixths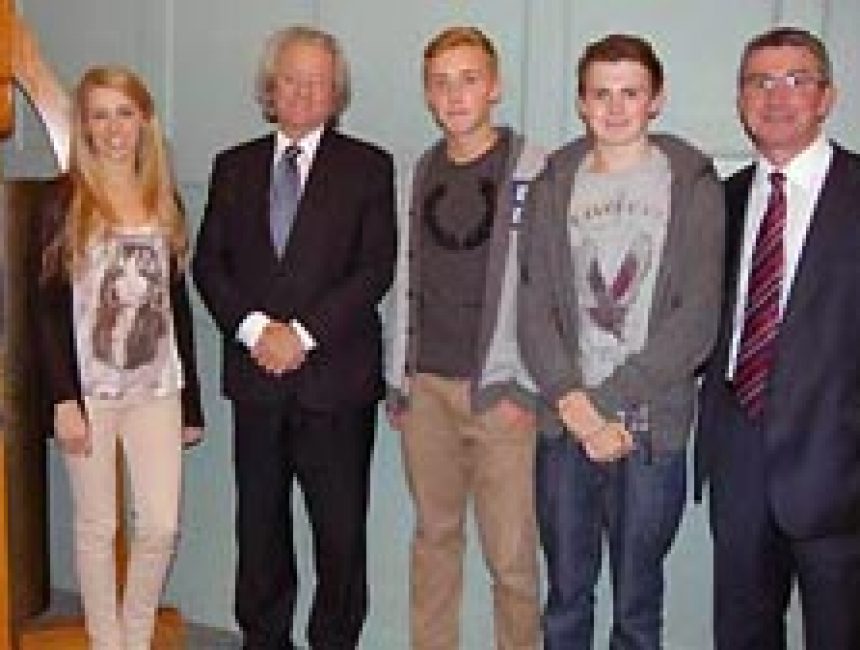 Haileybury was last night privileged to welcome one of the foremost contemporary academic scholars and public intellectuals in the country, Professor Anthony Grayling, to deliver a lecture to our senior pupils entitled 'On the Importance of the Humanities'.
Professor Grayling spoke compellingly to an enthralled audience in the Attlee Room of the necessity for young people, and society as a whole, to engage actively with humanities subjects in general and, in particular, literature, history and philosophy.
He argued persuasively that academic study of these humanities subjects at undergraduate level provides personal enrichment, intellectual training, breadth of vision and the well-informed, sharply questioning cast of mind which, for him, are essential for success in the complex and competitive 21st Century workplace and world.
Professor Grayling also explained the reasons why he, and a group of 13 other distinguished academics, have founded the first privately funded, non-profit, university in the country – the New College of the Humanities, London. He outlined the educational culture and ethos which he envisages will pervade the College, and will provide students with an education in excellence and an outstanding academic environment in which to study. He outlined the main component parts of the educational programme which will be offered to students of the College. This programme, he insisted, will provide a significantly more rigorous, challenging and therefore richer educational experience than is currently being offered to humanities students at the vast majority of UK universities. Moreover, it will equip students with the skills and mind-set which will make graduates of the College eminently employable.
Professor Grayling's lecture was extremely well-received by the audience and, together with a number of very interesting and thought-provoking questions which were raised at the end of his lecture, left all who attended with much 'food for further thought'.
Kevin Loughton