Picture-perfect: See all the snaps from a sensational production of The Drowsy Chaperone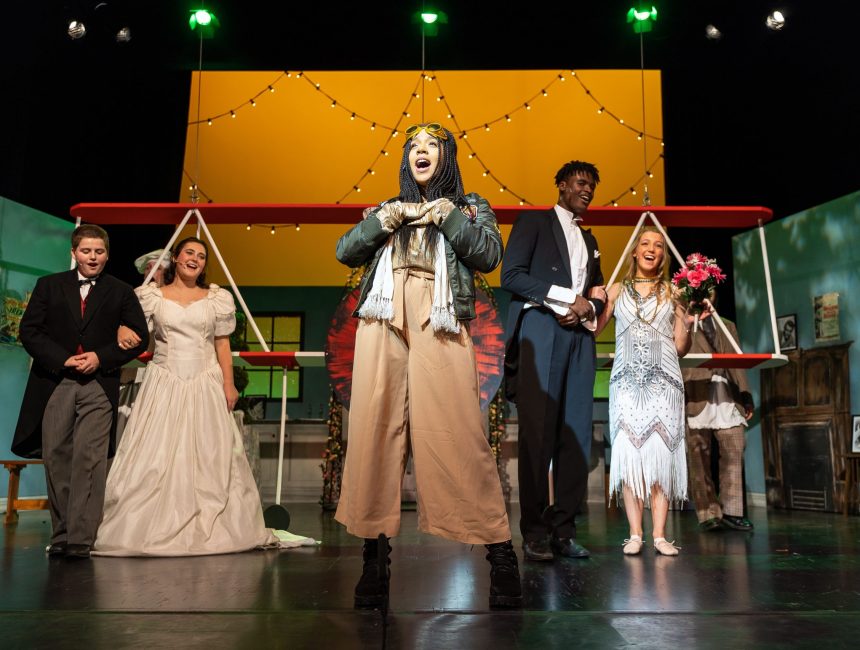 The crowds packed into Hertford Theatre for four fantastic shows and each and every time they left with beaming smiles across their faces.
Among them were around 700 Haileybury pupils who proudly watched their classmates in at least one performance which begins with a man's favourite record coming to life.
"Drowsy Chaperone was a brilliant production," said the Master, Martin Collier. "All members of the cast were quite outstanding. Tom held the show together as Man In Chair and his performance was exceptional.
"Mia, Freya, Zoe, Donatella and Ruby sang and acted extraordinarily well, Oge was great, Declan danced with gusto. Oscar, Alfie, Kei and Fabian were wonderfully entertaining. None of us will, ever again, look at Tristan [Aldolpho] in the same way.
"The cast made us smile, they made us laugh and we were richly entertained. I would like to pay credit to Mr Bland whose musical direction of the show was brilliant and to the equally-brilliant Mr Thomas, who directed Drowsy Chaperone."