Partnership at the start of the school year in Kazakhstan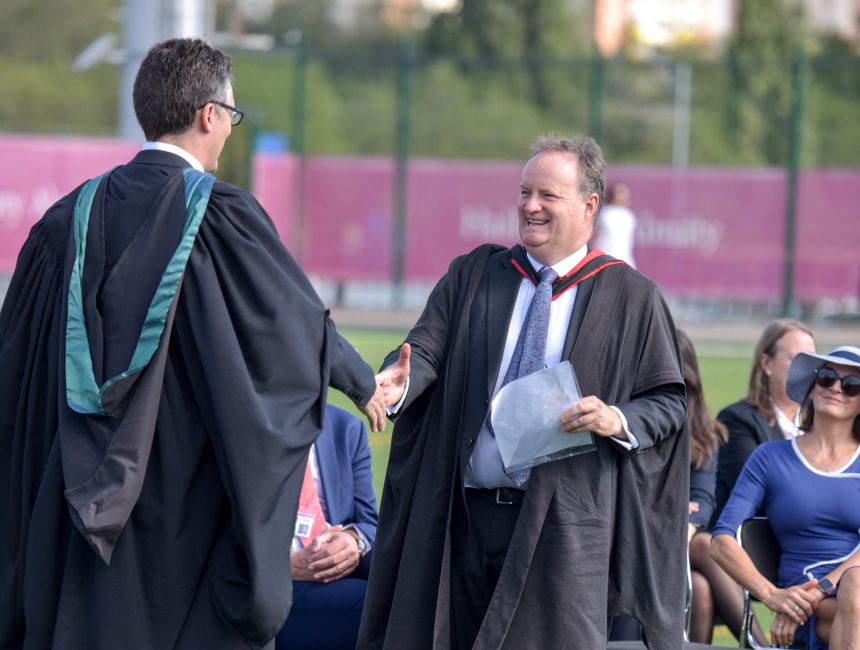 Last month, the Master, Martin Collier, was the guest of honour at Knowledge Day at Haileybury Almaty.
Knowledge Day is a very important event in the Kazhak school calendar in that it marks the start of the new academic year. Pupils, teachers, governors and parents gathered at the School on what was a beautiful sunny morning to welcome the new pupils to the School.
The day was one of celebration and optimism about the year ahead. Speeches by the Chairman of the Board of Governors, Ian Hunt and Acting Headmaster John Coles highlighted the School's outstanding A-level results with 60% of grades awarded  at A* or A.
They also spoke very warmly of the partnership between Haileybury Almaty and Haileybury UK. Indeed, John Coles is in a unique position to understand the partnership having worked at Haileybury UK for nine years and Haileybury Almaty for a year and half.
In his speech, the Master spoke of the great pride we all have being part of the Haileybury family of schools and he wished all members of the Haileybury Almaty community the very best for the year ahead. It was in every sense the perfect way to start the new academic year.