Our Second-hand school uniform shop has raised over £10,000 for the Haileybury Youth Trust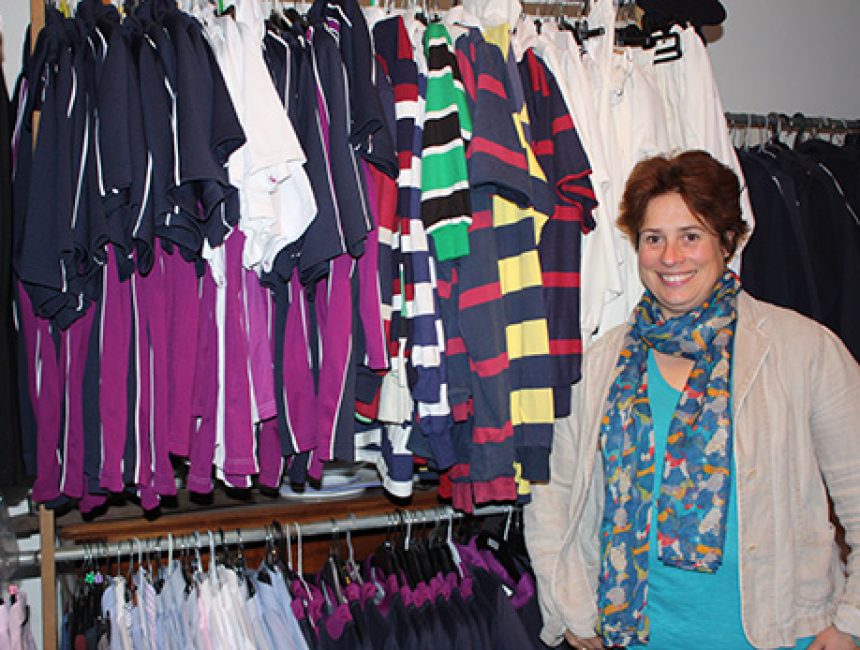 Haileybury has raised over £10,000 in a year and a half for the charity the Haileybury Youth Trust by donating and recycling their school uniforms in their second-hand uniform shop.
Set up in 2013, and the brainchild of Haileybury parent Caroline Watkinson, the shop goes from strength-to-strength as pupils across Haileybury bag up their old uniforms to recycle and help the wider community.
Caroline launched the shop to encourage pupils at the College to get into recycling but the shop also provides a very useful service to parents as there are always uniforms available to suit their children's needs. Parents can pop along to the shop in Caroline's home in Hertford Heath, just yards from the College, by appointment at any time to suit them.
As well as recycling, the shop has been raising money for the benefit of the Haileybury Youth Trust. Established in 1890, the Haileybury Youth Trust has been working with young people in Uganda since 2006, equipping them with skills and transforming lives by providing sustainable interventions to improve health, education and employment.
£10,000 is a huge amount of money to be raised and will make a substantial positive difference to communities in Uganda.
Caroline said: "The shop brings the school community together as we are all working towards a good cause; this is a vehicle to propel money towards the charity. It's such a simple idea which promotes so many positive concepts, and I hope it keeps going for a long time. The Haileybury Youth Trust is a cause worth recycling for".
To find out more about the Haileybury Youth Trusts work in Uganda, click here: http://hytuganda.com/