Orchestral Day continues to impress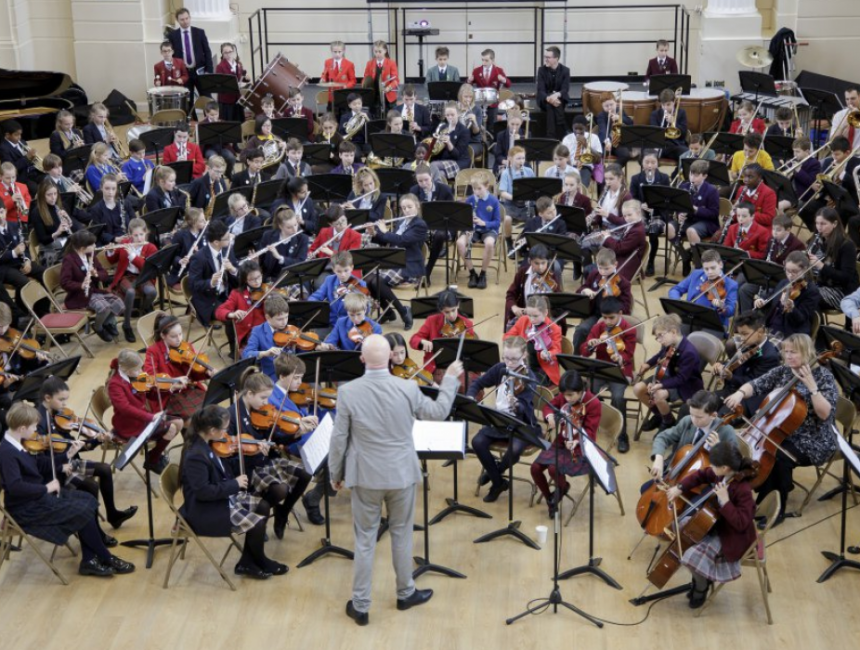 We were delighted to welcome pupils from 13 Prep and Primary Schools to our Orchestral Day on Friday 18 January. 
Pupils from Haileybury and the visiting schools spent the day rehearsing a variety of pieces under the expert guidance of our professional instrumental teachers led by Professor Suzie Collier, Sue Gill and Andrew O'Brien, Director of Music at Haileybury. 
The morning sped by in a flurry of sectional rehearsals, which was followed by a tasty lunch in our iconic Dining Hall. Pupils and teachers gathered together in Attlee room for a Pilates session to focus on posture and musical balance. After an afternoon of further rehearsals, the young musicians came together in a buzzing Big School to perform in a concert for family and friends. Everyone was extremely impressed with the quality of the performance and just how much had been achieved in such a short space of time.
Andrew O'Brien commented: "Our community understands the dedication required to reach high standards and with the support of a great team of over 20 music staff, it has become an environment where young musicians are nurtured and inspired and a place where music has become close to their hearts."
For more photos from the Orchestral Day, please visit our photo gallery.