Old Haileyburian's Oxford painting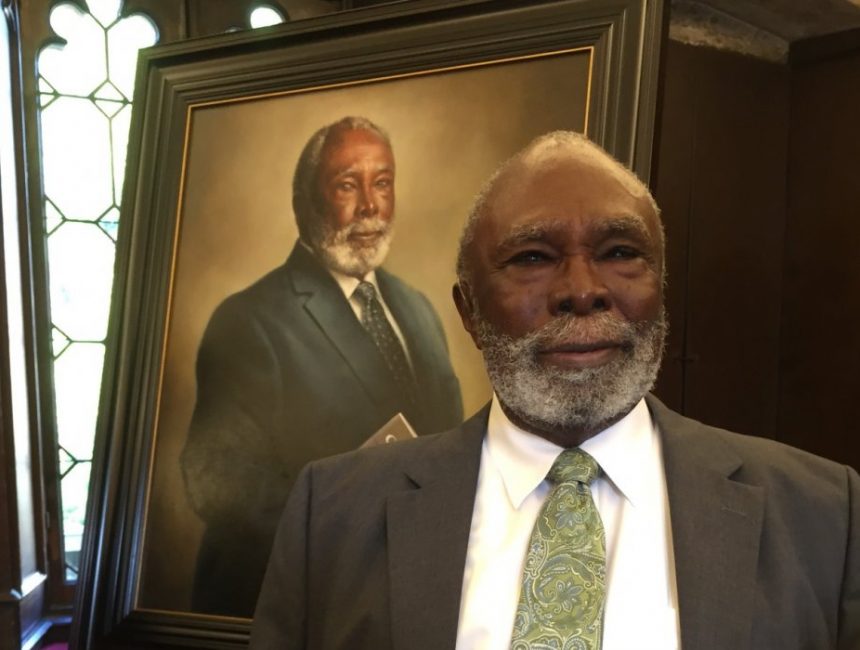 We are delighted to hear news of an Old Haileyburian's (OH) latest creative project.
Since leaving Haileybury, Aris Raissis (Colvin 76') has established a superb career as an artist, including being chosen to the Artist in Residence at Leighton House Museum, Kensington in 2010.
This year, he was commissioned to paint the portrait of Professor William Emanuel Abraham for All Souls College, University of Oxford.
Professor Abraham, who was born in Ghana, was a Prize Fellow at All Souls (in Philosophy) from 1959.
The oil on canvas painting was unveiled last month at All Souls College and now hangs proudly in its dining hall.
Pictured: Professor Abraham with the painting.