Okemdi achieves national squad selection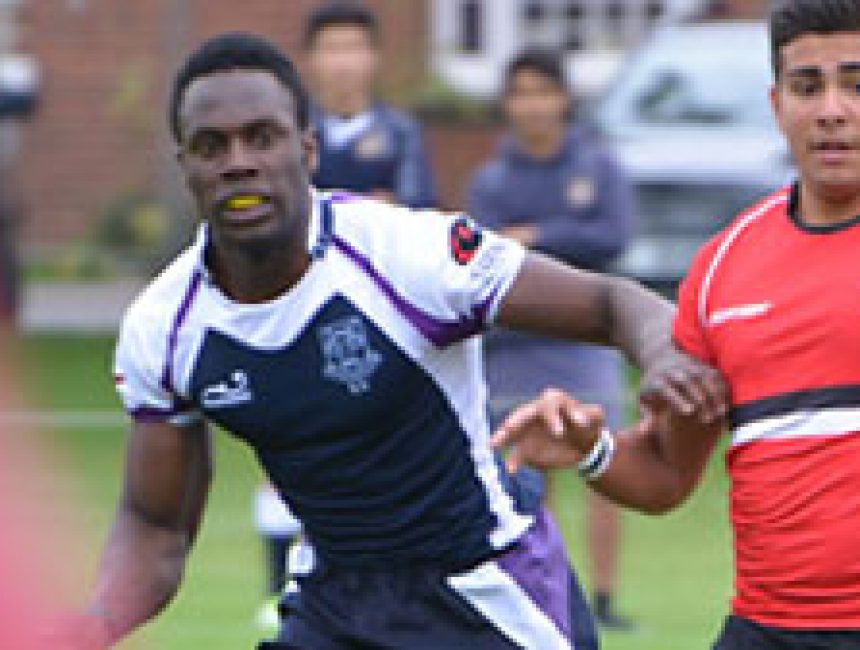 Upper Sixth Haileyburian Okemdi Chukwu has been selected for the Independent Schools Lambs squad, who play their first match against the Irish Exiles on 26 January.
This national selection follows hot on the heels of Okemdi's training sessions with London Welsh before Christmas.
Head Boy Okemdi is looking forward to the challenge: "I was selected by our Director of Rugby along with Moyosoluwa Omojokun and Toby King to go to the London and South East Trials in December. We all managed to get through that stage and I was confident going into the second trial after scoring a hat trick in the first, but I then dislocated my thumb in House Rugby so couldn't go. However, they still wanted to have a look at me at the final trial which was South Lambs vs North Lambs. We won and I scored a try playing at fullback before coming off in the last five minutes. This achievement makes all my hard work worthwhile."
Haileybury's Director of Rugby, former British & Lions and Wales captain Michael Owen, believes his place in the side is well-deserved:
"Okemdi has been superb this season encapsulating everything that I am looking for in a XV player at Haileybury. His selection for the Lambs is a just reward for all of the hard work he has put in. He is school captain and Head Boy, leading by example with courage and determination. He is a good defender and, at times, an electrifying attacker. I am sure that he will perform extremely well for the Lambs, will benefit hugely from the experience as well as representing himself, his school and his family really well.
Okemdi's rugby experience at Haileybury has seen him go from arriving at the school as a footballer and developing into an excellent rugby player. This is, in part, due to the hard work and effort that the coaches at Haileybury provide. We are all delighted with his selection and hope his career goes from strength to strength."