No ordinary Christmas shopping list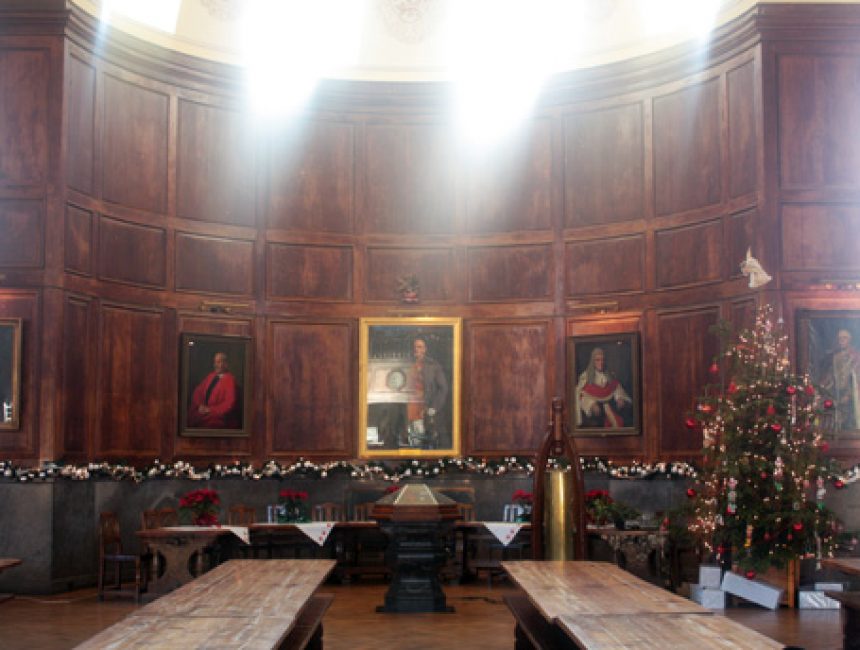 Turkey – 220 kg
Potatoes – 250 kg
Sprouts – 40 kg
Carrots – 40 kg
Cocktail sausages – 1,400
4 bottles of Brandy for the brandy sauce (don't worry, no alcohol remains after cooking, only flavour!)
This is no ordinary shopping list but for Haileybury's catering team, who are busy with many functions leading up to Christmas, it indicates the sorts of quantities they have to deal with.
"Preparation for Christmas lunch for everyone on the last day of term starts early," says Jackie Williams, general manager, catering and events.
"Chef and the team make the most of slightly quieter times in the summer holidays to make the Christmas puddings (large ones for events and individual ones for Christmas lunch)," she continues.
"How lucky are we to have home-made Christmas pud – and it's made from Chef's mum's secret recipe!"
Earlier in the term, our Lower School boarders joined the catering team to help make decorations for the tree and Dining Hall and our pastry chefs made meringue snowmen to decorate the counters.
"Preparation and planning is the key to a successful and enjoyable service, but we certainly wouldn't want to prepare the vegetables for these numbers at home!"
Merry Christmas, everyone!