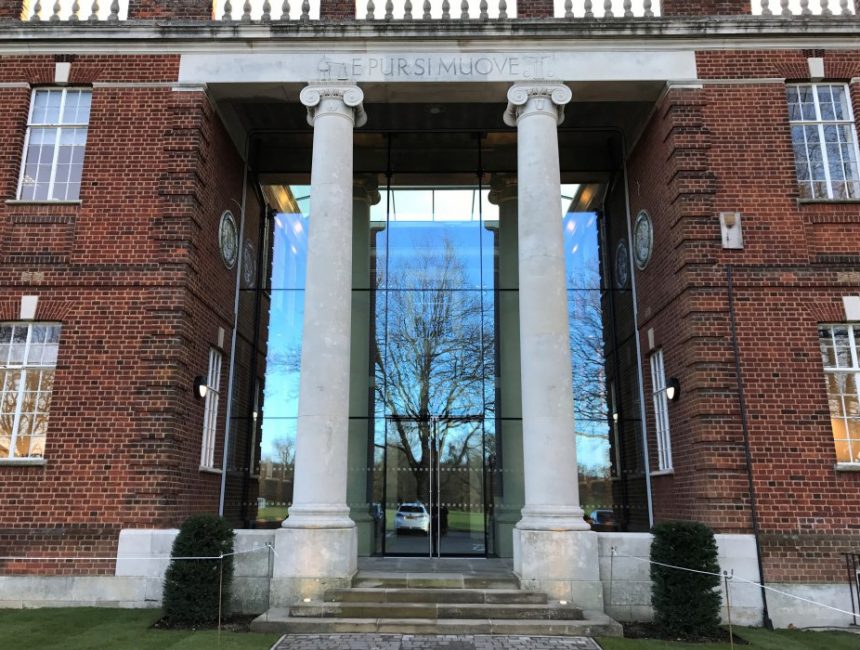 If you have been to the Science School recently, you will have noticed that it has a beautiful new Atrium. Mr Arthur Kattavenos, Haileybury's Head of Science, explains more about the new addition which we hope will open next term. 
Einstein once said: "Imagination is everything. It is a preview of life's coming attractions," and that is exactly what the new Science School Atrium is, a preview of what Science can be if one opens their imagination.
The beautiful majestic Greco-Roman columns representing the pillars of Science invite pupils to enter and look up and gaze at the universe through the glassed roof before entering the main corridor, which contains inspirational scientific images which tell a story about the great scientist who with their grit, perseverance, and imagination made these possible.
But the Atrium is not just to inspire our pupils, it is for everyone to use. There will be four beautiful leather couches for people to sit on, to relax with a cup of coffee and discuss; it can be used for small receptions, a display area, it could even be used as teaching space, the uses are endless and will depend on one's imagination which is the point!
This time next year, refurbishing of the remaining Chemistry laboratories will have been completed, making the Science School a superb educational facility up there with the very best Science Schools in the country.
It is envisaged that the Atrium will open its doors at some point early next term.
Mr Arthur Kattavenos, Head of Science