More food for thought - Haileybury's Executive Chef Winner of Independent School Caterer of the Year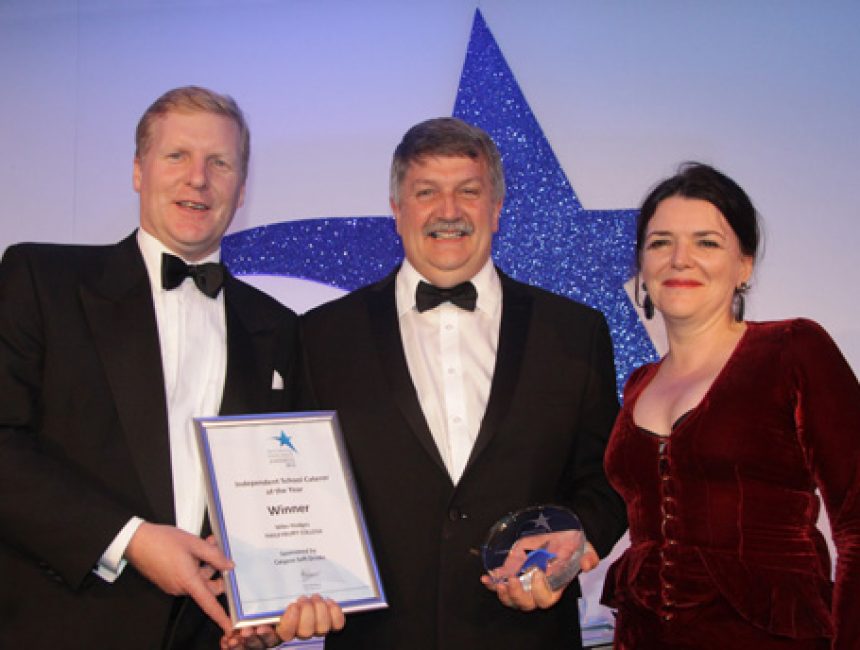 Congratulations to Executive Chef Mike Hodges who we are very proud to announce this week won the Educatering Excellence Award as Independent School Caterer of the Year. This award recognises catering managers or supervisors of independent schools who demonstrate significant achievement for catering provision, and Mike beat individuals from other top-flight independent schools from across the UK.
Mike has been Executive Chef at Haileybury since 2002 and manages the food service here, serving around 2,000 meals each day, as well as mentoring and training the junior chefs in his team. He has also been instrumental in setting up pupil involvement with the school catering, offering cookery as a Duke of Edinburgh Award Scheme activity, university survival classes teaching Sixth Formers to prepare nutritional meals on a budget, evening cookery classes for boarding pupils and activity classes for younger pupils helping them to make healthy choices for a balanced diet.
This award comes just days after Haileybury Commis Chef Amy Duthie won Compass Junior Chef of the Year!