Lower School 2 (Year 8) girls enter National Cyber Security Centre girls only competition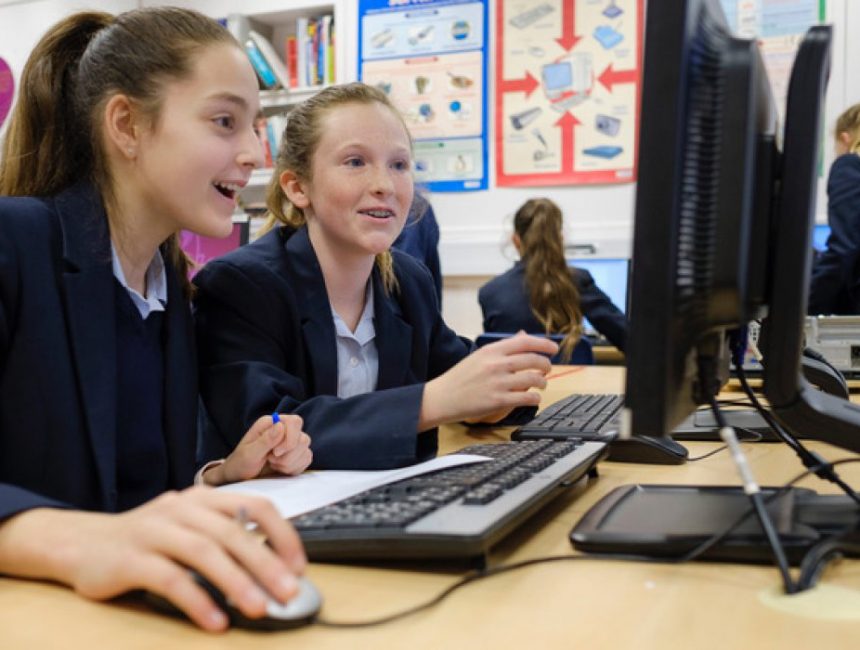 The latest competition entry for the department of computer science is the National Cyber Security Centre's

CyberFirst Girls

online programme which is exclusively for girls between the ages of 12 to 13 years.
Now in its third year, this fun and challenging competition aims to encourage and inspire the next generation of young women to take computer science as an option at GCSE with a view of pursuing a career in cyber security. Women are under-represented in this area with only 11% of the global cyber workforce being female.
The online competition is flexible where girls can answer as many questions as they can throughout the day or in the evenings either with their team or individually, earning badges along the way during competition week, 21 to 28 January 2019. Questions are split in four categories and the challenges are separated into three levels of difficulty; beginner, intermediate and expert.  The competition culminates in a Grand Final taking place in March 2019 where the top 10 winning teams will battle it out for the final spot.
Deputy Director of NCSC, Chris Ensor, says 'often we talk about boys, girls, male, female, but ultimately we want people across the spectrum working in the space who will bring different things. They might have the same technical skills but they look at things in a different way, approach problems in a different way, they will do teamwork in a different way and that's what brings the magic.'
Wishing our Lower School 2 girls the best of luck and we hope that Haileybury contributes to the discovering of the next generation of female code-breakers!