Lower School 1 pupils take part in a rocket propelled car challenge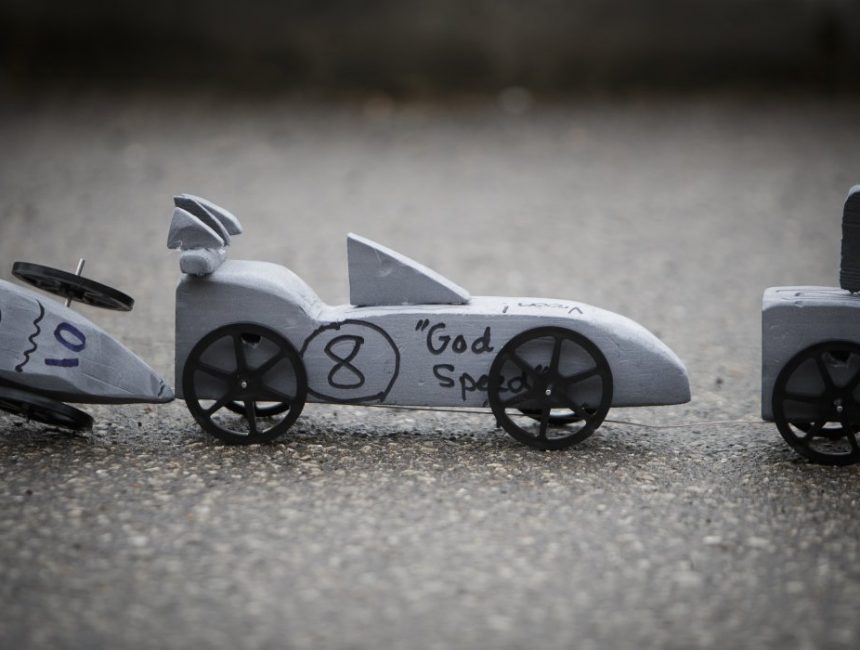 Our Lower School 1 pupils designed, built and raced their own rocket cars as part of the Model Rocket Car Challenge organised by the Bloodhound Project. 
The pupils worked together to make foam rocket cars powered by a small solid fuel rocket motor, and pit them against rival teams. After an afternoon of designing and building their own rocket cars, the pupils and staff gathered together on Terrace for the long-awaited race. The teams put their cars to the test in a hope that their design would be the fastest. The results have been fantastic with "Team Derrick" winning the race.
It was an enjoyable afternoon for everyone involved and who would have thought that learning was such fun and that we would discover such talented engineers!
The rocket car challenge was run by Bloodhound SSC, the engineering team behind the most recent attempts of breaking the land speed record for fastest car.