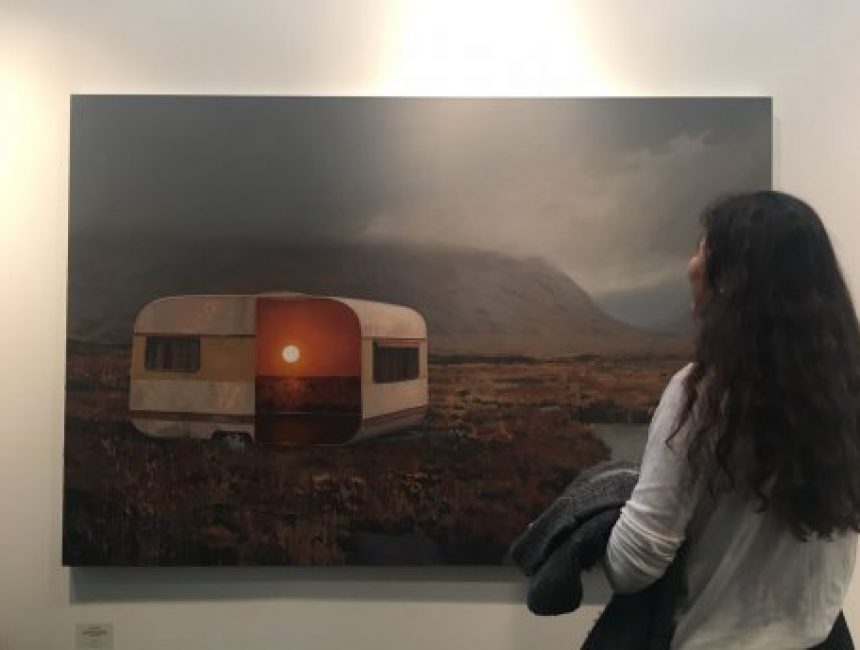 On 17 January 2017, Haileybury's Sixth Form Art pupils set off to the Business Design Centre to experience the London Art Fair. Upper Sixth pupil Abdul U-K shares his thoughts about the trip: 
Dubbed the UK's premier modern British and contemporary art fair, the exhibition did not disappoint. It showcased museum quality modern art presented alongside contemporary work from today's leading artists.
The day was filled with adventure and excitement as new and enthralling artworks seemed to pop up at every corner.
There was never a dull moment with the works of world-renowned artists such as Patrick Hughes and John Monks on display.
With three floors of exhibition space and nearly four hours spent observing the best art London has to offer, the Sixth Formers were all left in awe; inspired and stimulated by their expedition.
It was truly an unforgettable experience.