Kazakhstan Ambassador Visits Haileybury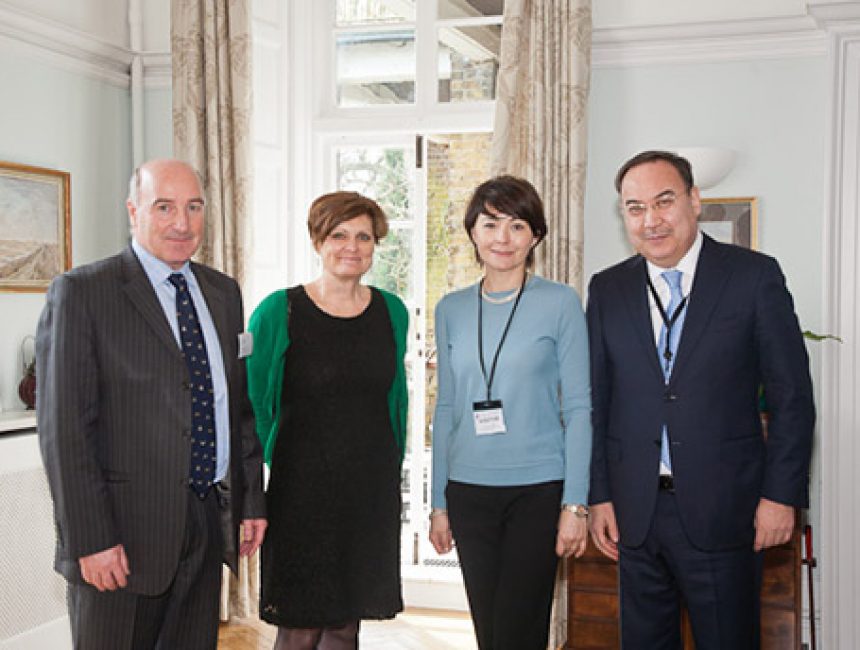 The Master, Mr Joe Davies, welcomed the Kazakhstan Ambassador on a visit to Haileybury recently. Mr H.E. Erzhan Kazykhanov, Ambassador of the Republic of Kazakhstan to the United Kingdom visited the College to discuss further co-operation between Haileybury in the UK and Haileybury's two sister schools in Kazakhstan, one of which is located in Almaty and the other in Astana.
Mr Davies, hosted a round table discussion with the Ambassador, the Second Secretary of the Embassy, Mr Murat Rustemov, who is responsible for bilateral co-operation in science and education and senior members of Haileybury's management team. Following a tour of our campus, the Ambassador was introduced to seven Haileybury pupils who are Kazakh nationals. The Ambassador was accompanied on the visit by his wife Mrs Danara Kazykhanova.
Image left to right: Mr Joe Davies, Mrs Ginny Davies, Mrs Danara Kazykhanova and Mr H.E. Erzhan Kazykhanov.