Kaffe Fassett - A Life in Colour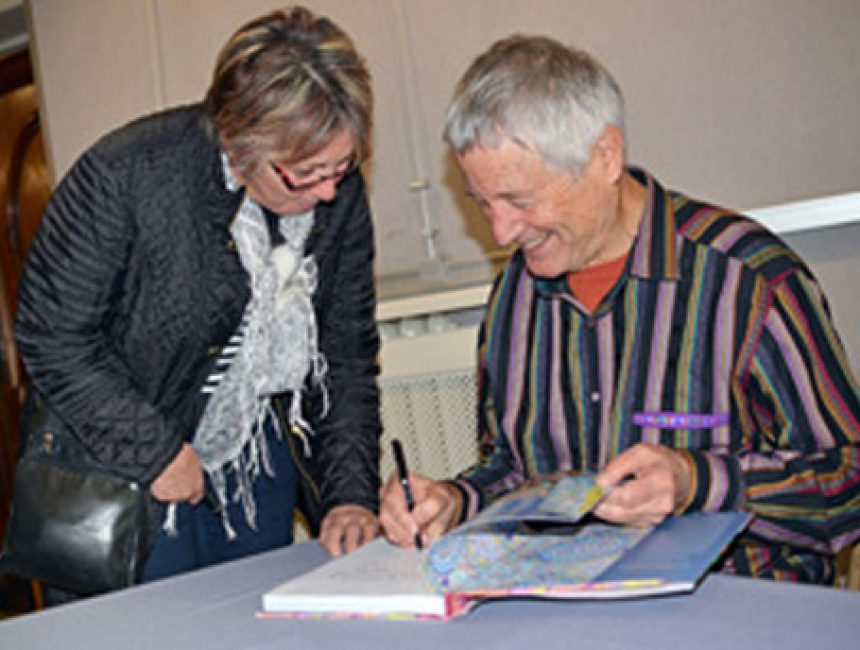 World-renowned textiles designer Kaffe Fassett entertained and amazed an audience of over 430 people at Haileybury yesterday evening with a lecture about his life's work and what inspires him.
Fassett's travels around the world have influenced much of his work and his lecture was illustrated by examples of his knitting, painting, quilting and needlepoint creations. Many of his colour schemes and patterns are inspired by the natural world.
Appreciative members of the audience asked questions and had Kaffe's design books and autobiography signed by the author. We are sure his visit motivated a great many to continue their pursuits in the creative world of textiles.