Isle of Wight walk in memory of former Housemaster David Gibbs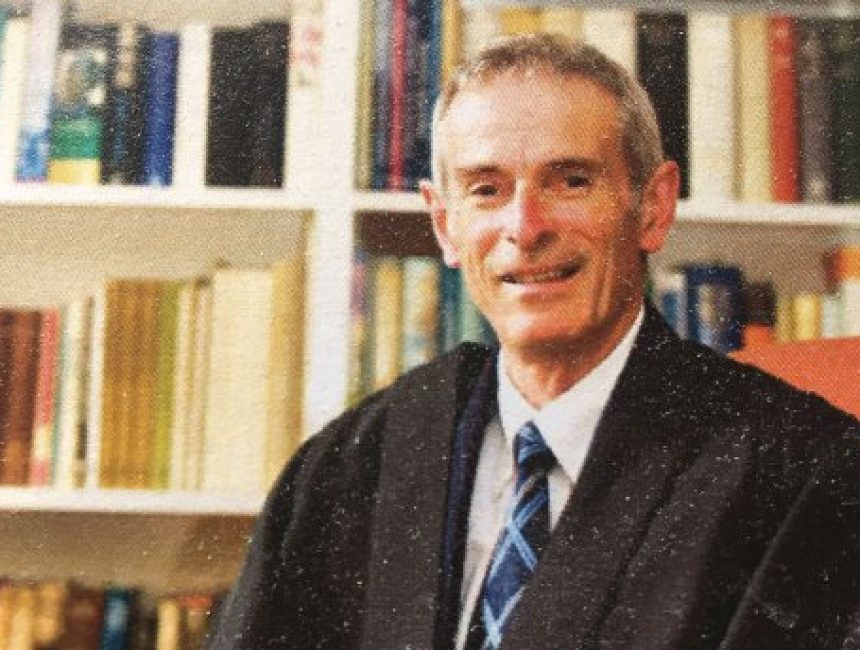 Members of the Haileybury community have completed a fundraising walk round the Isle of Wight in memory of former Housemaster David Gibbs.
David (Staff 89-96) was a Housemaster of Colvin in the 1990s – not the current girls' house, but the former boys' house which occupied the upper floor of Thomason.
David also taught Politics and Economics and was a member of the Haileybury Council from 2011-2016.
He was a highly regarded and popular member of staff with pupils and teachers alike. After leaving Haileybury he went on to be Headmaster of Chigwell School.
David passed away in 2016 just a month after being diagnosed with pancreatic cancer.
In his memory, and to raise funds for charity, a group of his friends and family walked around the Isle of Wight earlier this month.
This included David's widow Philippa, his oldest friend Roger James and former Haileybury parents David and Sarah French. Their sons Will (L 99), Thomas (C & Th 92) and Alexander (C 93) all attended Haileybury and David Gibbs was Thomas and Alexander's Housemaster.  
David and Sarah French became great friends of David's, and, in Sarah's words: "hatched an ambition to walk round the Isle of Wight, one day when we had all retired."
Sadly, this never happened, so they decided to walk the coast of the island in his memory and covered sixty miles in six days.
Their sponsored walk has so far raised over £4,000 for the Pancreatic Cancer Research Fund, which is the only national charity dedicated solely to beating pancreatic cancer through research.
Forty years ago three percent of people diagnosed with pancreatic cancer survived five years or more. That figure remains the same today.
If you would like to donate, please go to: www.justgiving.com/DavidGibbs2017