Introducing our new-look website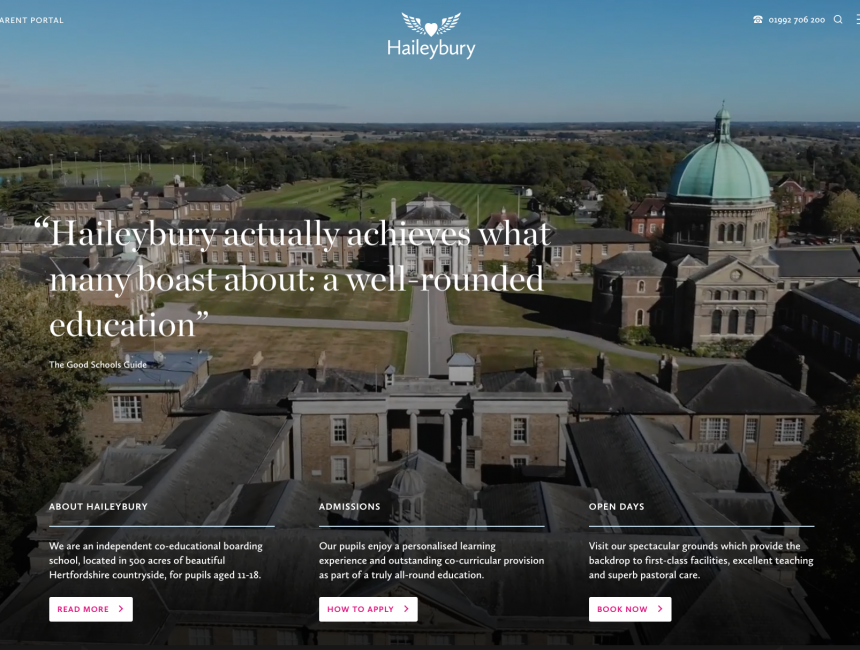 We are delighted to announce the launch of our new website!
It's been designed with the user in mind.
A modern look and feel
Streamlined menus for simple navigation
Interactive pages with more multimedia content.
Whether you're a pupil, parent or Old Haileyburian, you will find a wealth of information in an easy-to-read format from either desktop, tablet or mobile.
You are now able to book tickets for our events and there is also a convenient online payment facility.
And there is a 'chat' facility which allows you to interact with the admissions department.
As with any new website, we will continue to fine-tune the content over the coming weeks but in the meantime, we would be pleased to receive any feedback which you might have.
We hope you like it as much as we do!